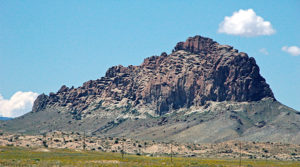 Maroquez Clah receives 3-year sentence for fatal crash in San Juan County
Maroquez Clah, 28, of Red Rock, Ariz., received a sentence just over three years for killing Darrell Chavez, 22, in a 2019 drunk driving crash near Mitten Rock, after he pleaded guilty without a plea deal to involuntary manslaughter.
District Judge Kea Riggs ordered Clah,  serve three years on supervised release after he is released from prison when she sentenced him on Dec. 15, 2020, according to minutes from the hearing. He must also pay $4,500 in restitution.
Copy and paste this URL into your WordPress site to embed
Copy and paste this code into your site to embed