Navigating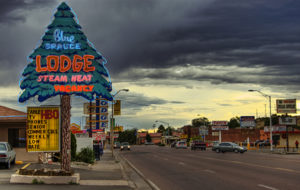 The basic premise of NM Homicide is that each case deserves its entry, sort of like an encyclopedia, or a Wikipedia entry. That comes in the form of a page.
Each page is backdated to the date of the death, or an approximate date. Even if a case is updated because of a plea or a verdict, the page will still be backdated to the date of the incident. Some cases don't have posts/updates because they're a little older and were written about post-adjudication.
Pages are accessible via the top menu, based on year. Listings of all cases in a particular year are also available in those individual year pages.
More recent updates in cases will get their own posts and appear on the main page. When you go to the main page, these are the posts that you see.
Internally in posts and pages, the names of relevant parties should link to a page that lists all the cases where they're mentioned. (Since this website uses WordPress, I'm using the tags system.)
When a name is linked, it should be to a tag page which will list all the articles and pages that name, or subject, that also have been tagged.
If you have a suggestion, want to help, or to complain, please contact me at cowperthwaite at gmail dot com.
Latest posts by Wheeler Cowperthwaite
(see all)