Suspect: Dennis Lovato
Victim: Joseph Melvin Lucero
Charges: Second-degree murder
Date of incident: April 15, 2011
Status: Guilty plea to second-degree murder
Sentence: 12 years, per plea agreement
Investigating Agency: FBI
Location: Kewa Pueblo, outside victim's house, Sandoval County
Federal district case number: 11­-CR-­01213
Estimated release date: Sept. 27, 2021
Current prison: Yazoo City, Mississippi
Summary
On April 15, 2011, Dennis Lovato beat Joseph Melvin Lucero to death. Although he was initially found by his neighbor's son, the son took it to be a drunk person who had passed out. When the neighbor arrived home, he found that Lucero was dead. Lovato was arrested following the deadly beating for drunk driving and talked about getting into a fight, for his life, with Lucero, but Bureau of Indian Affairs and tribal police officers did not connect Lovato's report of a fight with Lucero's death until Lucero was reported as dead.
On Oct. 24, 2013, Lovato pleaded guilty to second-degree murder. Per the plea deal, he received a sentence of 12 years followed by five years of supervised probation.
The incident
On April 15, 2011, Santo Domingo Tribal Police officers Samson Bailan and Nathanial Pacheco tried to pull over a blue Dodge Durango on Cochiti Lane because the driver appeared to be intoxicated. The driver fled and Bureau of Indian Affairs officers were called to try to stop the driver, FBI Agent Russell Romero and David Kice wrote in an affidavit for an arrest warrant.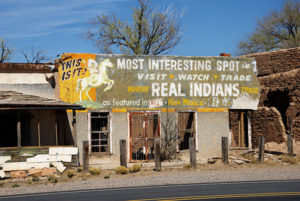 In 2010, Santo Domingo Pueblo changed its name to Kewa Pueblo.
BIA Officer Earl Chicharello caught up to the vehicle, driven by Dennis Lovato, and managed to get him to pull over. He arrested him for drunk driving. Two other men in the car were arrested. They were Eddie Garcia and Nelson Garcia.
"Upon arrest, Lovato advised Officer Chicharello that he had just been involved in a fight with 'Youngblood,' later identified as Joseph Melvin Lucero, YOB (1949), also a Tribal Member of Santo Domingo Pueblo," Kice wrote. "Lovato stated that the fight occurred at Lucero's residence, located on Santo Domingo Pueblo. The arresting officer noted that Lovato's shirt and hands were covered in blood, and that Lovato had a cut on a finger on his right hand. Lovato told Officer Chicharello that he was, 'fighting for his life.'"
While at the Indian Health Services in Santa Fe, having his cut hand fixed up, Lovato allegedly made physical threats to BIA officers, claimed he was defending himself and that he got into a fight with "Youngblood." Lucero's nickname was "Youngblood."
He also allegedly was overheard saying "I got scared," "I got paranoid" and "I just left."
At 9:45 p.m., the neighbor's son, Ray Rosetta, noticed someone was in lying in front of Lucero's house, between the house and the road.
"Ray noted that Lucero was known to have parties and he beleived that whoever it was had just passed out," Kice wrote. "Later, when Ray's father, Martin Rosetta, arrived home, he notified Santo Domingo Pueblo Tribal Officials of the body laying outside of Lucero's residence."
On April 16, 2011, Kice interviewed Eddie Garcia.
"Eddie stated that he was so intoxicated that he did not recall going to Lucero's residence, nor did he call a fight between Lovato and Lucero," Kice wrote.
Nelson Garcia told Kice that Lovato and Eddie Garcia picked him up from the train earlier that night and when they came back, they drove past Lucero's house.
"Nelson stated that Lovato and Lucero had been in an argument a long time ago," Kice wrote. "Nelson overheard Lovato say that he (Lovato) was 'gonna get him (Lucero)."
Lovato then got out of the car and starting fighting with Lucero, Eddie Garcia told Kice.
Nelson Garcia then told Eddie Garcia that they needed to intervene and they separated the two men and Lovato got back into the truck. He then got out and started beating on Lucero again.
"Lucero was already down on the ground when Lovato was kicking him," Kice wrote. "When Lovato returned to the vehicle, he stated, 'I think I hit him hard; I think I killed him.' They then 'took off real fast,' and Nelson was scared that they would flip the vehicle over."
That same day, April 16, 2011, Kice went to interview Lovato at the Sandoval County Detention Center.
Lovato's attorney, John Moon Samore, moved to have that interview suppressed in a motion dated Aug. 23, 2013. The judge denied that motion.
In that motion to suppress, Samore wrote that Eddie Garcia and Lovato began drinking in "midday."
"(Over) the course of the next twelve hours (they) consumed a prodigious amount of alcohol," Samore wrote. "About ten hours later, Eddie Garcia was passed out in the front passenger seat, and Mr. Lovato was driving Nelson Garcia, another drunken man who had joined Eddie and Dennis in the evening, to the Tesuque Street residence of Mr. Lucero."
Lovato was still too drunk to consent to the interview, he wrote.
"No doubt can exist that he was in custody, and, considering the volumes of alcohol consumed, still under the influence of alcohol, and it makes no difference for purposes of this Motion, whether the consumption of alcohol was voluntary or not," Samore wrote. "While the Defense does not contend the intoxication was involuntary, Mr. Lovato's will was "overborne" under the circumstances."
Lovato claimed in the interview they stopped at Lucero's house because Nelson Garcia wanted to stop and that Nelson got out and he and Eddie waited for him in the car.
"Lovato exited the vehicle when he saw Lucero shoving Nelson," Kice wrote. "Lovato stated that he hit Lucero twice and knocked him down, where he then kicked him. Lovato then got on top of Lucero and began punching Lucero through Lucero's fists as he was trying to cover his face."
He hit Lucero several times while on the ground and kicked him twice in the head after he finished punching him.
Lovato initially stated that Lucero had a knife when Lucero was fighting with Nelson; however, he did not know what happened to it when he and Lucero were fighting," Kice wrote. There was no knife found at the crime scene; however, a folding knife was found upon search of the vehicle which was conducted on April 18, 2011."
At the autopsy, the pathologist found that Lucero died from multiple blunt force traumas.
Indictment, plea and sentence
On May 11, 2011, a federal grand jury indicted Lovato on a single charge of second-degree murder, the charge he would eventually plead guilty to.
On Oct. 24, 2013, Lovato pleaded guilty to second-degree murder.
In the plea, negotiated by prosecutor Mark Baker and accepted by Federal Magistrate Judge Steven Yarbrough, Lovato received a 12-year sentence followed by five years of supervised release.
In his sentencing memorandum, Samore asked the judge to accept the plea and described the victim as a 61-year-old alcoholic bent on hurting Lovato.
"The Pre-Sentence Report fairly describes Mr. Lovato's promising childhood, his disconcerting slide into youthful alcohol abuse, and his presence in the hours leading up to the fatal confrontation in the company of two middle-aged, severe alcoholics with long criminal histories," Samore wrote. "Whatever the precipitating factor, Mr. Lovato wound up in a 'fight for his life' with yet another middle-aged alcoholic, who was bent on hurting Mr. Lovato. Mr. Lucero's extensive criminal history and violent past is fairly summarized in the PSR and Addendum. Mr. Lovato eventually overwhelmed Mr. Lucero, and the evidence indicated he administered more blows than necessary to defend himself."
Baker wrote his own sentencing memorandum, asking the judge to accept the plea.
"Before entering the plea agreement, the United States closely reviewed the evidence and the law, and discussed this disposition with the victim's son," Baker wrote. "During a call with undersigned counsel, the victim's son indicated that, although no sentence would be enough to make right what happened, he did not object to the plea. The proposed sentence of 144 months is lower than the advisory guideline sentence if Lovato pled to the indictment without an agreement, but is well above the advisory guideline sentence for a plea to Voluntary Manslaughter."
He must serve 85 percent of his sentence, or just over 10 years.
According to the Bureau of Prisons website, he is set to be released on Sept. 27, 2021. He is currently being housed at the Yazoo City medium security prison in Yazoo City, Mississippi.
See the documents on Google Drive or on Document Cloud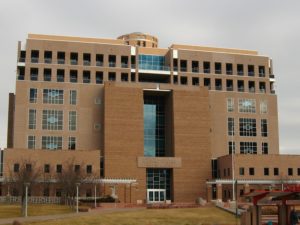 Latest posts by Wheeler Cowperthwaite
(see all)