Suspect: Darrius Valles
Victim: Jerry Wayne Jennings
Charges: First-degree murder, aggravated battery with a deadly weapon: a firearm, two counts of tampering with evidence and escape from the custody of a release program
Status: Guilty plea to second-degree murder, tampering with evidence and escape from a community custody program
Sentence: 7 years followed by 5 years supervised probation
Date of incident: Jan. 15, 2016
Agency: Albuquerque Police Department
Location: 1309 Dickerson Dr SE, Albuquerque
Magistrate case number:

T-4-FR-2016-001084

District case number:

D-202-CR-2016-00789
Summary
On Jan. 15, 2016, Darrius Valles, allegedly shot Jerry Wayne Jennings in the head with a pistol while they were fighting. They got into the fight because Valles caused someone to break Jenning's windows.
Valles allegedly claimed to his girlfriend, after the fight, that he shot Jennings in self defense.
A female witness who lived across the way alleged that she saw Jennings shot in the head while he was talking on a cell phone, and not while he was fighting with Valles.
He was arrested on the charges on Feb. 29, 2016.
As the case proceeded, DeAmber Yonker failed to appear for a pre-trial interview and her lawyer, representing Valles in another case, requested that she not be ordered to testify because she could incriminate herself. That attorney, Lisa Torraco, was later removed as her attorney.
Yonker failed to appear for a series of hearings and on May 5, 2017, prosecutors agreed to a plea deal with Valles' attorney, Tom Clark, after Yonker could not be located. She was arrested on a warrant two days later.
According to the plea deal, accepted on June 14, 2017, Valles received a sentence of seven years followed by supervised probation for five years.
The incident
Around 3:42 p.m., Jan. 15, 2016, Darrius Valles, 21 at the time, and Jerry Wayne Jennings, 43, got into a fight over Jenning's broken apartment windows.
Valles had taken refuge a few days prior in Jenning's apartment because someone was trying to get to him. The person who was after him threw rocks through Jenning's windows, breaking all of them, Albuquerque Police Detective C. J. Brown wrote in a statement of probable cause for Valles arrest shortly after the shooting.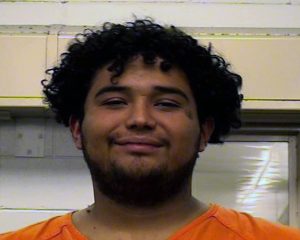 During the fight, Valles allegedly shot Jennings in the head with a pistol, according to what he told his girlfriend, DeAmber Yonker, of Albuquerque, Brown wrote.
He wrote he was called out to Valles' apartment in the 1300 block of Dickerson Drive SE about two hours after the shooting was reported.
Yonker told Brown, in an interview in the Department's mobile crime scene van, that nine days prior, her boyfriend, Valles, and his friend, Lamar Watts, got into an argument.
"During this argument, Darrius ran over to Jerry's apartment #A for refuge," Brown wrote. "Lamar threw several rocks into several of Jerry's apartment windows. DeAmber stated since then, none of Jerry's windows were fixed until today when her mother had a repairman fix only one of the damaged windows."
Because Yonker's mother only had the one window fixed, Jennings went over to the apartment Yonkers and Valles shared the day of the shooting. He wanted to speak to Valles about getting the other windows fixed.
Valles walked outside of the apartment and allegedly heard Jennings tell Valles that he was going to fix the windows, then heard fighting outside the closed door, and someone bump up against it.
"She stated her door opened and saw Darrius trip as he was walking back into their apartment," Brown wrote. "She stated although Darrius was much larger than Jerry that Jerry got on top of him and started punching him."
Yonker told them she was going to call 911, and did so, but was told to go into one of the back rooms while the two men fought.
Brown wrote that, according to driver's license information, both men were six feet tall but Jennings only weighed 175 pounds while Valles weighed 280 pounds.
"She stated Darrius and Jerry ended up outside again and while she was on the phone, she heard a 'pop' sound," Brown wrote. "She then dropped her phone and walked into the hallway of their apartment to see what was going on."
Valles walked in and met her in the apartment's hallway.
"She stated he told her he had to shoot Jerry 'out of self-defense,'" Brown wrote. "She stated he told her Jerry was punching him and he had to shoot him. She stated he then handed her a small pistol (unknown type or caliber) telling her to take it because she was 21 and she wouldn't get in trouble."
Yonker told him no and handed the pistol back. Valles then allegedly opened the closet door in the hallway, put on a jacket and left the apartment.
The other view
Another detective told Brown he talked to a juvenile who lived in an adjacent apartment complex.
"She stated while in her bedroom, she heard what sounded like a gunshot," Brown wrote. "She looked through the back window and observed a male talking on a cellphone fall back onto the floor just after hearing the 'pop' sound. The female then walked down to 1309 Dickerson Dr SE and noticed the male she saw fall to the ground shaking on the ground."
She told the detective the man was bleeding from the head.
Nowhere to be found
Detectives learned that Valles was on probation for another case and had an ankle bracelet that should have been able to track his movements.
During a briefing, Brown learned that Valles allegedly cut the bracelet off after the shooting.
"The bracelet was located at Arno St SE and Bell Ave SE at approximately 4:02 pm by Probation and Parole," Brown wrote.
The arrest warrant was then issued the following day, Jan. 16, 2016.
He was arrested on the warrant on Feb. 29, 2016.
PC - Darrius Valles - 1-16-2016

Grand jury indictment
On March 15, 2016, a grand jury indicted Valles on charges of:
First-degree murder
Aggravated battery with a deadly weapon: a firearm
Two counts of tampering with evidence
Escape from the custody of a release program
Witness problems
Deamber Yonker's former attorney Lisa Torraco saw two problems with Yonker's testimony: She was being prosecuted for allegedly lying to investigators about her boyfriend, Valles', whereabouts and her testimony, either in court or in a pre-trial interview, could incriminate herself in Jennings' death. That case has since been dismissed.
The prosecution tried to conduct a pre-trial witness interview with Yonker on May 17, 2016 and served her with a subpeona.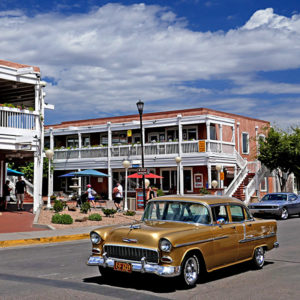 She didn't show.
Her lawyer at the time, Lisa Torraco, filed a motion for a protective order on May 16, 2016 that would protect Yonker from testifying under the theory that she could incriminate herself. The judge sealed that motion.
According to the judge's order granting the state's motion to appoint new counsel for Yonker, Yonker had "information not known to the state and to the police that will tend to incriminate [her] and is EXCULPATORY to [Defendant]."
On May 17, 2016, Second Judicial District prosecutor Les Romaine filed a motion for a "material witness warrant," which was eventually quashed by the judge.
In his motion, Romaine asked the judge to issue a warrant for Yonker so she could be held until they could conduct a pre-trial interview.
Torraco had previously represented Yonker and Valles in another case and in this case, prosecutors argued, she had a conflict of interest because what would be good for Valles might not be good for Yonker.
In a motion, Romaine asked that Torraco be removed as Yonker's attorney and in it, he summarized a series of past cases involving Valles and Yonker. See the motion here.
In addition, he wrote that Torraco indicated that Yonker might expose herself to federal prosecution if she were to testify.
"Torraco is now representing a witness this case whose interests are adverse to Defendant," District Judge Brett Loveless wrote in the order for new counsel. "Torraco has represented that Yonker may have evidence that is exculpatory for Defendant. However. Torraco sought an order excluding Yonker from testifying in order to protect Yonker from incriminating herself. Thus, the interests of Yonker and Defendant are materially adverse."
Loveless wrote that it was unusual that prosecutors wanted a witness's lawyer to be removed from the case.
"However, under the unique circumstances of this case, the Court has no trouble concluding that Torraco's simultaneous representation of Yonker in this case and Defendant in other criminal matters is fraught with a conflict of interest, as well as a serious potential conflict of interest," Loveless wrote.
Immunity request
On March 22, 2017, Romaine filed a motion asking that Loveless issue an order forcing Yonker to testify and granting her immunity from prosecution.
"The State is prepared to grant use immunity to DeAmber Yonker for her testimony in regards to the events of January 16, 2016, so long as DeAmber Yonker does not state she was the shooter," Romaine wrote.
On March 15, 2017, Valles attorney, Tom Clark, filed a motion to exclude the testimony of Yonker and fellow witness Julia Quaglia-Jaramillo because they had not been made available for interviews and the deadline to interview witnesses was Feb. 3, 2017.
"While suppression is a harsh remedy, it is appropriate in this case," Clark wrote.
Romaine wrote in a response dated March 17 that interviewing Yonker would be in violation of the judge's order and that Clark could have attempted to subpoena them himself.
In addition, Quaglia-Jaramillo was not properly served with a subpoena, but was available.
On May 31, 2017, Clark filed a motion to dismiss the homicide charge against Valles and another motion to exclude Yonker's testimony.
Romaine filed a short response to the motion to dismiss the homicide charge and a 13-page response to the motion to exclude Yonker's testimony, both on June 12, 2017. In that response, he alleged Valles made thousands of calls to Yonker in an attempt to get her to not testify.
Plea deal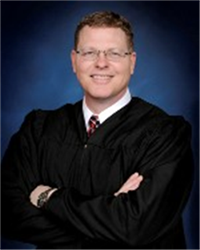 According to a story in the Albuquerque Journal, prosecutors agreed to a plea with Valles on May 5, 2017, after they were unable to locate Yonker. That plea deal set his sentence at seven years in prison.
Yonker was booked on a material witness warrant two days later on May 7, 2017, according to the Journal.
Valles did not sign the plea agreement until June 13, 2017 and Romaine did not sign it until June 14, the day it was accepted by District Court Judge Brett Loveless during a plea hearing.
According to the plea agreement, Valles pleaded guilty to second-degree murder, tampering with evidence and escape from a community custody program. In addition to seven years in prison, he also received five years of probation following his release.
It is not clear why Clark filed the two motions on May 31, 2017, to dismiss the homicide charge and exclude Yonker's testimony, or why Romaine filed a response, when they already agreed to a plea on May 5, 2017.
Second Judicial District Attorney's Office spokesman Michael Patrick told the Journal that prosecutors, presumably Romaine, would have pushed for a sentence of at least nine years but the deal had already been made in good faith.
View the case documents on Google Drive
Latest posts by Andrew Martinez
(see all)