Summary
On Oct. 23, 2016, Raylan Reano, 27, crashed, killing his 26-year-old girlfriend Nicky Chavez, mother of two, on State Road 53 in Ramah, in the exterior boundaries of the Zuni Pueblo. Chavez was not wearing a seat belt and was ejected through the rear window.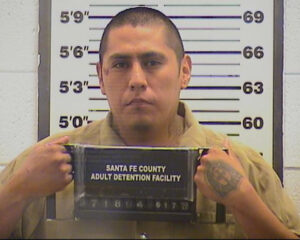 Nov. 28, 2017, a year after killing Chavez, Reano was indicted. Three months later he pleaded guilty and on March 21, 2019, he received a two-year sentence followed by three years of supervised release, the minimum sentence suggested by sentencing guidelines.
After being released from federal prison, he admitted to using methamphetamine and Suboxone and was ordered into a residential reentry program for six months. After he did not set up an appointment for the program, and then left the treatment facility he was in, probation officers requested his release be revoked.
He served a five-month sentence and was released again before being arrested, again, for picking up new charges and failing to report to the halfway house. Judge James Parker, who initially gave him the two-year sentence, sentenced him to nine months in jail, concurrent with a tribal case, and terminated his supervised release.
The incident
While driving drunk on State Road 53 through Ramah, Raylan Reano crashed his car, killing girlfriend Nicky Chavez, 26.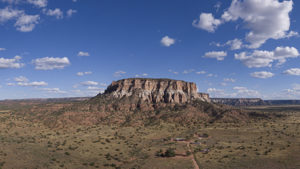 Details on the crash, from court records, are few. Reano was indicted, and never charged federally at the magistrate level, for killing Chavez.
According to a response to a sentencing memorandum by prosecutor Sarah Mease, witnesses said Reano was driving recklessly and at a "high rate of speed" when he lost control of his car and it rolled. He had a blood-alcohol content level, or BAC, of 0.365, over four times the legal limit of 0.08, and in the area of possible alcohol poisoning, which Mease described as "shockingly high."
Most of the details of the crash come from a deputy field investigation conducted by the Office of the Medical Investigator.
Field Investigator Paulena Houston wrote that Chavez was not wearing a seat belt and was ejected from the rear window in the crash, about 110 feet from the car. She died at the scene.
Houston wrote:
"The blue dodge passenger vehicle starts to runoff (sic) the roadway at least 50 yards; from where it came to a rest, it then drives over a driveway ditch which damages the right front and back tires. The vehicle then loses control as it turns towards the roadway, flips on its right side then starts to roll at least 2 to 3 times. The vehicle then lands back on its wheels, front end facing SE, and all doors closed."
The stretch of road where Reano crashed is straight, she wrote.
Chavez suffered severe cuts on her head and cans were thrown out from with crash, along with other debris, Houston wrote.
Chavez's mother discovered the crash as she was driving to work and positively identified her daughter. Zuni police investigator Lee Lucio conducted the tribal investigation, she wrote.
According to the autopsy report, Chavez died from blunt trauma of the head, chest and abdomen.
In a sentencing memorandum, Reano's attorney, federal public defender Aric Elsenheimer wrote that Reano drove off the road, overcorrected and flipped the car.
The night of the crash, Chavez and Reano drank heavily and they left Chavez's home at 4 p.m., with Chavez driving. They continued to drink into the night and at some point, Reano started driving, Elsenheimer wrote.

Elsenheimer wrote, wrongly, that Chavez had an "astonishingly high" blood-alcohol content, or BAC, of 0.35. According to a toxicology report, her blood-alcohol content was 0.30. She was not driving when the accident happened. He did not note that his client's own blood-alcohol content was 0.36.
Chavez also had cocaine in her system, according to the toxicology report.
Although Elsenheimer wrote that his client took responsibility by pleading guilty, he framed Chavez's death as being distanced from Reano's responsibility for killing her, noting Reano was hurt by "what happened" to Chavez, rather than what he did to her.
"Mr. Reano deeply regrets his actions and is devastated by what happened to N.C.," Elsenheimer wrote.
Reano and Chavez were both enrolled Zuni tribal members.
The victim
Do you have information about this case, or are willing to talk about victim Nicky Chavez? NM Homicide needs your assistance. Please fill out this form or email us at nmhomicide at gmail dot com.
According to Mease's response to the sentencing memorandum, Chavez was the mother of two young children and "in the prime of her life."
Chavez's mother declined to give an impact statement to the investigators writing the presentence report, she wrote.
"To be clear, this decision does not stem from apathy," Mease wrote. "Quite the contrary—the victim's mother feels that engaging in this process is simply too painful following the tragic loss of her daughter."
Chavez's Facebook page provides little, other than that she studied nursing previously and went to Zuni High School.
Reano and Chavez began dating in August 2016 and "alcohol was a large part of their relationship," Elsenheimer wrote in his sentencing memorandum.
Court proceedings
Indictment
On Nov. 28, 2017, over a year after Raylan Reano killed Chavez, a federal grand jury indicted him on a single charge of involuntary manslaughter. The case was filed with the federal court on Dec. 5, 2017.
Plea
On March 23, 2018, just three months after his indictment, Reano pleaded guilty to a single charge of involuntary manslaughter, a deal prepared by prosecutor Sarah Mease and accepted by federal Magistrate Judge Karen Molzen.
There was no agreement in the plea as to sentence, but prosecutors agreed that the judge should reduce Reano sentence by six months because of his six-month sentence in tribal court for killing Chavez, according to the plea.
Prosecutors also agreed to recommend a sentence in the low end of the calculated guideline range, according to the plea.
Sentence
Limited culpability
Elsenheimer wrote in a sentencing memorandum on July 24, 2018, that he wanted his client to vary the guideline sentence down and give his client a sentence of 18 months (1 1/2 years) and run the sentence at the same time as his tribal sentence. Prosecutors did not oppose giving him the six months credit and allowing him to serve both the tribal and federal sentences at the same time.
Among the reasons were a difficult childhood and early life. He grew up on the Zuni Pueblo with his mother, father and brother. His alcoholic father would often fight with his mother and drove the two children from the house, he wrote.
In 2014, his father died of a heart attack and at some point his brother, Jaylen Reano, was killed outside their home and after his death, he fell into a deep depression and began to drink heavily, Elsenheimer wrote.
Searches for Jaylen Reano turn up no results and a records request for his autopsy report is pending with the Office of the Medical Investigator.
Reano did not deserve a sentence of more than a year and a half because he has no prior criminal history, although he does have tribal convictions for theft, intoxication and escape from a jail, he wrote.
Elsenheimer wrote that Chavez had a high blood-alcohol content, although he alleged she had a higher BAC than was reported in the toxicology report. He also wrote that she had cocaine in her system and that she chose to not wear a seat belt, leading to her being ejected.
Reano's drinking was a result of the loss of his brother and father, he wrote.
Elsenheimer also included a letter from Reano's sister, Mellory Mahkee, who wrote that her brother deserved a second chance and that all his woes were attributable to his brother dying in his arms.
Prosecution's requested sentence
Mease wrote in a response to Elsenheimer's sentencing memorandum, filed Aug. 3, 2018, that prosecutors, pursuant to the plea deal, were asking for a sentence at the low end of the range. He had an adjusted offense level of 19 with a criminal history category of I, bringing his sentence range to 30 to 37 months, although a criminal history category of II would increase the sentencing range to 33 to 41 months.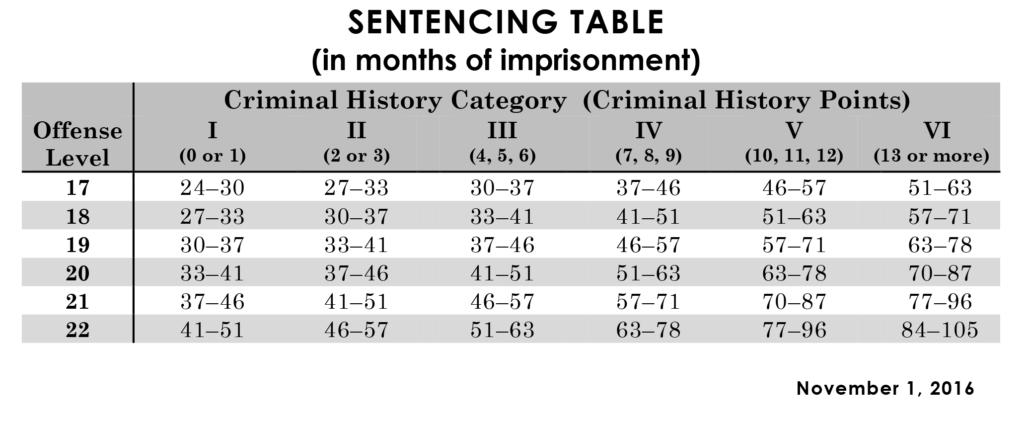 Reano had a base offense level of 22 (sentence range 41 to 51 months at level I criminal history), and received a three-level downgrade for his plea, she wrote.
The pre-sentence report suggested Reano might properly have a criminal history category of II because, following his killing of Chavez, he committed three more tribal offenses. Mease wrote (internal citations removed):
"First, on November 12, 2016, just days after the incident in the present case, Defendant was arrested after being found intoxicated and sleeping inside a vehicle. Then, while Defendant was in tribal custody, he assaulted another inmate. Finally, in December 2017, Defendant was arrested following his escape from the Zuni Detention Center in Zuni, New Mexico. All three incidents resulted in tribal convictions."
Mease wrote that Chavez's mother found it too painful to write a victim impact letter.
She wrote that the prosecution was advocating for either a 24-month sentence, with a criminal history level of I, or 27 months, with a criminal history level of II. The sentencing guidelines allow courts to consider conduct after an initial arrest.
Low sentence
On March 21, 2019, District Judge James Parker sentenced Reano to two years, the minimum suggested for a level I criminal history after six months was subtracted for time served in tribal jail, and allowed him to serve the sentence at the same time as his convictions in tribal court. That was to be followed by supervised probation for three years, according to the court docket.
Probation violation
Initial problems
The day Raylan Reano was released from prison, Jan. 3, 2020, he allegedly admitted to using methamphetamine and Suboxone and he tested positive for drugs on Jan. 3, 4 and 7, 2020, Probation officer Christopher Fiedler wrote in a petition for a revocation of his supervised release filed March 25, 2020.
On March 12, 2020, supervisors requested a special condition be added to Reano's sentence, that he be required to live at a "residential reentry center" for up to six months, Fiedler wrote.
"This was in response to the defendant failing to comply with his substance abuse treatment plan," he wrote.
On March 16, 2020, Parker added the special condition to Reano's sentence, Fiedler wrote.
Neither the request nor the condition appear on the public docket and appear to have been sealed. There is no documentation requesting they be sealed or indication how, or why, the sealing circumvented the normal rules for court filings.
Fiedler's March 25, 2020 petition alleged that Reano didn't call to schedule his assessment appointment for the reentry program on March 23, as ordered. He wrote:
"On March 24, 2020, this officer received notification from staff at Diersen Charities Residential Reentry Center that the defendant left their facility without permission and was considered an absconder. Later that same day, the defendant contacted this officer by phone and confirmed that he decided to leave the residential reentry center and returned back to his mother's residence in Zuni, New Mexico."
Fiedler wrote that the revocation range is three to nine months.
Instead of a warrant, Reano was issued a summons to appear on a revocation hearing which, after being pushed off, was set for May 18, 2020.
During that hearing in front of Magistrate Judge Laura Fashing, Mease requested Reano be arrested, Elsenheimer requested he remain free and probation said that a second amended petition was filed and a warrant was requested, according to the minutes.
The minutes do not state if Reano was ordered detained or allowed to remain free.
Fielder filed a second amended petition for the revocation of Reano's probation. It was not until June 18 that federal agents arrested Reano on a warrant, dated May 19.
On Aug. 25, 2020, Parker ordered Reano remanded to prison for five months after he admitted to violating the conditions of his release by failing to follow the instructions of his probation officer, failing to reside at a halfway-house after his release and taking drugs, according to a judgement signed by Parker.
On Sept. 11, 2020, Fielder filed a petition to revoke Reano's release, after he confirmed, the previous day, that Reano did not go to the halfway house he had been ordered to for the first six months of his supervised release. He listed the sentence revocation range as three to nine months. Court documents do not state when Reano was released following his five-month sentence.
On Oct. 5, Fielder filed an amended petition to revoke Reano's supervised release. Zuni tribal police arrested Reano on Sept. 30 for resisting arrest, intoxication, criminal mischief and drug abuse. He pleaded guilty on Oct 1, 2020, Fielder wrote.
On Oct. 28, Reano was arrested, according to the docket, although it is not clear if he was already in tribal custody.
A final revocation hearing was set for 2 p.m., Dec. 4, 2020, via Zoom.
Remanded a second time
On Dec. 4, 2020, Reano admitted to violating the conditions of his supervised release and Parker sentenced him to nine months in jail and terminated his supervised release early, set to run for three years, although court documents do not state why.
See the case documents on Google Drive or Document Cloud
Case timeline
Past stories
Zuni man arrested again after serving five months for absconding
Zuni man held without bail pending probation revocation hearing
Absconder warrant requested for Zuni man who killed girlfriend in DWI crash
Latest posts by Wheeler Cowperthwaite
(see all)