Summary
Anthony Wagon allegedly ran down his aunt's husband, April 26, 2017, in his car because he was allegedly mad about getting taken to the ground during a scuffle.
On May 5, 2017, the case was bound over to District Court on a charge of first-degree murder.
On June 2, 2020, District Judge Daylene Marsh ordered Wagon's statements to a detective be suppressed. Prosecutors appealed, rescinded their appeal and asked Marsh to reconsider her decision because they did not give her the proper evidence at a prior hearing. Marsh granted the hearing but before it could happen, prosecutor Brian Decker dismissed the case because it was "in the best interest of justice."
The incident
After Jeremy Beard took Anthony Wagon to the ground, Wagon knew what his only recourse was, according to court records.
"You're dead," Wagon allegedly thought after Beard hit him. Wagon relayed that alleged thought to Farmington Detective Jason Solomon during an interview after he allegedly ran Beard over. "You're fucking dead."
Wagon and Beard had been drinking with Genella and Garrett Holiday at the El Ray Trailer Park on West Apache Street in Farmington, Solomon wrote in a statement of probable cause for Wagon's arrest.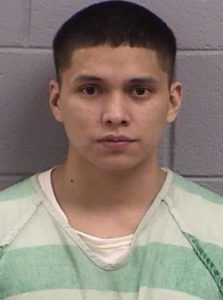 Beard was Genella Holiday's husband, Wagon was her nephew and Garrett Holiday was Wagon's uncle.
Wagon told Solomon that he had been drinking with the group and Beard became upset when he thought Wagon tried to steal his beer.
"Jeremy hit Anthony a glancing blow to the back of his head and Anthony and Garrett took him to the ground and tried to calm him down," Solomon wrote, based on his interview of Wagon. "Jeremy got back up and hit Anthony again, knocking him down."
That was Wagon's alleged breaking point.
"Anthony told me as soon as Jeremy hit him he said 'you're dead. You're fucking dead,'" Solomon wrote. "I asked if he told Jeremy this and he said no, he said it to himself, in his mind. Anthony said Jeremy would not calm down and the fighting continued."
Eventually, Beard ran south, down the road and away from the trailer. Garrett Holiday was chasing him, then Wagon allegedly got into his own truck and started following them both.
"He told me Garrett passed out as he was running so Anthony stopped and picked him up," Solomon wrote. "He then drove onto Apache Street, heading west bound."
Wagon allegedly spotted Beard on the side walk, headed west.
"He said he 'floored it,' drove up on the curb and hit Jeremy with the truck," Solomon wrote.
Garrett Holiday has not been charged in connection with the death, according to court records.
Wagon told Solomon that Beard was a crack head and that it is hard to fight people high on methamphetamine.
"He said the only way to 'take someone out' who was on meth was 'some other lethal weapon, which is my truck, that's attempted murder, and that's a hit and run,'" Solomon wrote, based on his interview of Wagon.
He then asked Wagon why he hit Beard with the truck.
"He said he wanted to paralyze or disable Jeremy but 'if he dies, he dies, that's on him. Not me,'" Solomon wrote. "He also said he knew Jeremy had to be hurt or dead because he hit him with the pickup."
Wagon allegedly described seeing Beard's back come over the hood of the truck, before he fell back to the ground and went under the truck.
"Anthony said he could then feel the pickup's tires drove over Jeremy," Solomon wrote. "Anthony said he wanted Jeremy to know he messed with the wrong person."
First reports
When the crash was first reported at 9:30 p.m. it was assumed to be a fatal hit and run, Solomon wrote.
An officer spoke to witness Brandy Yniguez, who said she was driving down Apache Street when she saw a white truck pull out of the El Ray Trailer Park, right in front of her.
The truck was driving fast and swerving to the left and right, then struck a decorative wheel mounted on the side of the street.
As she turned, to go home, she saw Beard lying in the driveway to 2310 West Apache Street, then called 911.
Other officers located Wagon and Garrett Holiday, although Wagon's apprehension is the subject of a series of suppression and dismissal motions.
Below is the statement of probable cause Solomon wrote for Wagon's arrest:
PC - Anthony Wagon - 4-26-2017 - M-47-FR-2017-297

Bound over
On May 3, 2017, Wagon waived a preliminary hearing, prosecutors filed a criminal information charging him with first-degree murder and the case was bound over to district court.
Illegal seizure
On April 25, 2019, Wagon's attorney, Craig Acorn, filed a motion to suppress evidence and statements of Wagon following his unrecorded apprehension by Farmington police while he was on the Navajo nation. On May 22, he filed a motion to dismiss the entire case for an alleged violation of tribal sovereignty. Prosecutor Brian Decker filed a response to the motion to suppress on May 20 and a response to the motion to dismiss on June 6.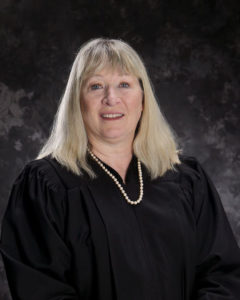 On June 11, District Court Judge Daylene Marsh held a hearing where she heard testimony from Det. Chris Stanton and Sgt. Travis Spruell.
Following the hearing, on July 31, 2019, she filed an order denying the motion to dismiss and ordering additional briefing on issues not addressed in the original briefings, specifically related to the police's illegal seizure of Wagon.
In her order, she summarized the testimony presented:
The night of the crash, Farmington Police detectives Chris Stanton, Jesse Griggs and Chad Herrera drove to Wagon's address on the Navajo Nation in an unmarked Ford F-150, Marsh wrote.
They spotted Wagon's vehicle and as they approached, they saw Wagon come out of a house carrying a box. When he saw them, he allegedly ducked behind it, she wrote.
Detectives shouted at Wagon to come out from behind the vehicle and he did, with his hands up, and started talking to the detectives. None of their body cameras or audio recorders were recording, Marsh wrote.
Wagon allegedly started "making statements that implicated him in the crash" and the three detectives got him to get into their vehicle, where they drove him to the border of the Navajo Nation, where he was moved into Sgt. Travis Spruell's police car, she wrote.
Spruell was recording, unlike the three detectives, she wrote.
Marsh wrote that the detectives illegally seized Wagon and rejected the prosecution's argument that the seizure was "lawful for purposes of 'officer safety.'"
The seizure was not an arrest and "resolved almost immediately into a consensual encounter and remained that way."
Further, it was not illegal for the detectives to transport Wagon off of the Navajo Nation, even though Wagon was intoxicated and this likely contributed to his "improvident decision."
Although Acorn made an issue of the lack of department-mandated recordings, their lack did not "persuade this Court that it should ignore Detective Stanton's testimony as untruthful."
Marsh wrote that Stanton's explanation, that he believed he turned on his body cam but it either did not record because of a bad battery or full memory card, was "not particularly satisfying, but it was a reasonable one."
She wrote that it was not illegal for detectives to take Wagon off of the reservation, even though his initial seizure was illegal.
However, there was a "closer call" over the motion to suppress Wagon's statement because she already concluded his seizure was illegal.
"Whether the particular evidence the State seeks to admit at trial and Defendant seeks to suppress was discovered as a result of, or was derived from, the exploitation of Defendant's illegal initial seizure or whether the evidence may have been purged of the taint of the illegal seizure requires legal analysis that the parties have not briefed," Marsh wrote.
She ordered the prosecution brief the issue first, with a 15-day deadline, followed by the defense's response 15 days later.
Decker filed his supplemental brief and Acorn filed his response.
A hearing on the issues happened on Oct. 24, 2019 in Aztec.
No suppression
On Nov. 25, 2019, Marsh ruled that Wagon's statements to Spruell would not be suppressed at trial.
"There was sufficient attenuation to purge the taint of the illegal seizure of the Defendant, thereby, preventing the exclusion of the Defendant's statements to Sergeant Spruell," she wrote.
Wagon's removal from the Navajo Nation was not illegal because Wagon went with Spruell voluntarily, she wrote.
Suppressed statement
On Jan 16, 2020, Acorn filed a motion to suppress the statements Wagon made to Solomon while being interrogated at the Farmington Police Department. He then filed an addendum on March 3, 2020.
Acorn wrote that Wagon was very drunk and was never given his Miranda warnings, and even if it were given, he was too intoxicated to waive his rights.
Marsh wrote, in her order suppressing his statements to Solomon, that he was never read his Miranda rights, making his intoxication a moot point.
"The inadequacy of the advisement of rights requires the exclusion from use at trial of Defendant's statement to Detective Solomon and whether Defendant knowingly and intelligently waived his rights has become moot," Marsh wrote.
However, his interview with Stanton, Griggs and Herrera was acceptable because of a Miranda warning.
"Defendant's statements to Farmington Police Detectives Stanton, Griggs, or Herrera are not excluded from use at trial in this matter to the extent Defendant would have them excluded for the failure to properly Mirandize Defendant," Marsh wrote.
The same day Marsh issued the order suppressing Wagon's interrogation by Solomon, June 2, 2020, Decker filed a notice of appeal.
On June 23, 2020, Decker dismissed the case.
Decker filed the nolle prosequi dismissing the case on June 23, 2020, after Marsh suppressed Solomon's interrogation of Wagon following Beard's death. Decker wrote it was in the "best interest of justice."
Prosecutor Dustin O'Brien told the Farmington Daily Times that "the district court followed what is mandated by state law and the Farmington Police Department was issuing Miranda warnings consistent with law at the time."
Police Spokeswoman Nicole Brown told the Daily Times that the case was "dismissed pending further investigation" following Marsh's ruling and that the police department "is still pursuing and investigating the incident."
Jeremy Beard's father, Christian Beard, filed a wrongful death lawsuit in Farmington District Court on April 24, 2020, naming Wagon, relatives Hershell Wagon and Tina Wagon and insurance companies MGA Insurance Company and Gainsco Insurance Company.
Christian Beard's attorney, William Jaworski, wrote in the lawsuit that MGA and Gainsco insured the truck allegedly used to run over Jeremy Beard, and the three Wagons paid the insurance premiums.
When Anthony Wagon allegedly ran down Jeremy Beard, he operated the car in a "negligent and reckless manner," Jaworski wrote.
"The car accident that killed Jeremy Beard was foreseeable," he wrote. "The car accident was a proximate cause of Jeremy Beard's death."
He is asking for reasonable damages, compensatory damages for the loss of consortium, for the enhanced injury of death and punitive damages, according to the lawsuit.
No hearings have been set in the case.
See the case documents on Google Drive or Document Cloud.
Latest posts by Wheeler Cowperthwaite
(see all)