Suspect: Mansoor Karimi
Victim: Christopher Bryant, 30
Victim: Ian Sweatt, 33
Charges: Two counts of vehicular homicide reckless driving and failure to give information and render aid
Status: Guilty of two counts of vehicular homicide reckless driving following jury trial
Sentence: 8 years (maximum of 12)
Date of incident: Dec. 16, 2016
Agency: Santa Fe Police Department
Location: Intersection of Camino Carlos Rey and Plaza Verde, Santa Fe
County: Santa Fe
Prosecutor: Kent Wahlquist
Prosecuting agency: First Judicial District Attorney's Office
Magistrate case number: M-48-FR-2017-00001
District case number: D-101-CR-2017-00250
Summary
On Dec. 16, 2016, Mansoor Karimi was allegedly speeding down Camino Carlos Rey, a residential road with a speed limit of 25 mph, when he blew through a stop sign and crashed into the side of a car driven by Christopher Bryant, 30, pronouned dead at the scene.
His passenger, Ian Sweatt, 33, was transported, then pronounced dead at the hospital.
Officers estimated Karimi's speed, in a BMW 335i, to be at least 50 mph when he went through the stop sign.
On Jan. 12, 2017, Officer James Plummer submitted an affidavit for an arrest warrant to bring Karimi into custody on two counts of vehicular homicide.
On March 23, 2017, a Santa Fe grand jury indicted Karimi on two counts of vehicular homicide and one count of failure to give information and aid at a crash.
The incident
On Friday, Dec. 16, 2016, Santa Fe Police officers were dispatched to the intersection of Camino Carlos Rey and Plaza Verde for a car crash.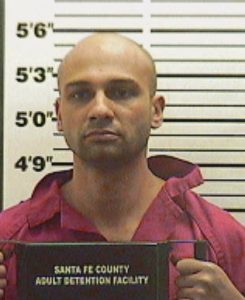 At the scene, Christopher Bryant, 30, the driver of a blue Chevy Cobalt, was pronounced dead. His passenger, Ian Sweatt, 33 was transported to the hospital by ambulance, where he was also pronounced dead, Officer James Plummer wrote in an affidavit for an arrest warrant filed on Jan. 12, 2017.
At the scene, Mansoor Karimi, 38, was sitting in a different vehicle, not related to the crash.
Plummer found that Byrant has been driving east on Plaza Verde when he was allegedly T-boned by Karimi, driving a BMW 335i.
"The evidence exhibited on the BMW showed it was going south on Camino Carlos Rey due to the front impact of the vehicle," Plummer wrote. "After the T- Bone impact, the Chevrolet· Cobalt Traveled 251 feet uphill south of the impact site. The BMW traveled 157 feet uphill south bound on Camino Carlos Rey. With training and experience,and upon viewing both vehicles final resting position, it indicated that the BMW was traveling at a high rate of speed in excess: of the posted 25 mph speed limit, and failed to stop at the posted stop sign in a residential area."
The point of impact was 44 feet into the intersection, which meant Karimi allegedly blew through it, going at least 50 mph, Plummer wrote.
"With training and experience, the BMW 335i could not have accelerated to a speed that would induce the damage seen at the scene of the crash in that distance if it had come to a complete stop at the stop sign," Plummer wrote.
An unnamed witness, headed north on Camino Carlos Rey told Plummer that Karimi was allegedly driving an estimated 60-70 mph. The speed limit for the residential area was 25 mph.
"The search warrants on the vehicles confirmed the· reconstruction equations on the Chevrolet Cobalt and the documentation saved in the Airbag Control Module showed the Chevrolet Cobalt within the limits of the speed of the roadway," Plummer wrote. "The speed of the Chevrolet Cobalt was documented on the Airbag Control Module as 7 mph at the time of the event. The energy of the crash indicates that the black BMW would have had to transfer the rest of the energy to induce the injuries ·reported."
Later investigation would show that Bryant had a blood-alcohol content of 0.07.
Affidavit for Arrest Warrant - Karimi Mansoor

Court proceedings
Indictment
On March 24, 2017, a grand jury indicted Karimi on charges of:
Two counts of vehicular homicide (reckless driving)
Failure to give information and render aid at the scene of an accident
District Judge Mary Marlowe Sommer arraigned him on April 21, 2017 and released him on a $10,000 signature bond.
Missing cell phone
On Nov. 1, 2018, Karimi's attorney, Tom Clark, filed a motion to compel the production of the cell phones found in Bryant's car or, in the alternative, dismiss the case against him.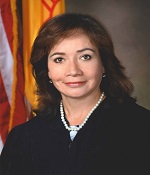 Clark wrote there was a cell phone on Bryant's seat but it was never entered into evidence. He attached crime scene photos to the motion that show the damaged cell phone on the seat of the car, right after he was removed from the vehicle. In another picture he attached, taken after the crash, the cell phone is missing.
No record existed as to the whereabouts of the cellphone and neither Bryant's phone, nor Sweatt's phone were mentioned in any police reports.
"Whether Mr. Bryant was either texting, talking, or otherwise using his telephone at the time of the accident is extremely relevant to this case," Clark wrote. "If Mr. Bryant was using his telephone immediately prior to, or at the time of the crash, this would be exculpatory evidence for the Defendant."
If the phones couldn't be located, the case needed to be dismissed, he wrote.
Prosecutor Kent Wahlquist wrote in a response, Nov. 16, 2018, that the case shouldn't be dismissed because it did not appear that law enforcement acted in bad faith in not preserving the cellphones.
On Dec. 18, 2018, Marlowe Sommer issued an order to the Santa Fe Police Department to search the cellphone. On Jan. 3, 2019, Clark filed a stipulated motion to continue the trial, that had been scheduled for Jan. 23, 2019, because discovery and the examination of evidence was ongoing.
On Feb. 18, 2020, a jury found Karimi guilty on two counts of vehicular homicide by reckless driving for the two deaths, according to jury verdict slips.
According to Phaedra Haywoood of the Santa Fe New Mexican, it took the jurors less than two hours to render a verdict following the five-day trial. Another charge, of failure to render aid, was thrown out following a directed verdict.
Following the verdict, District Judge Mary Marlowe-Sommer ordered Karimi be remanded into custody pending sentencing and to undergo a 60-day evaluation to determine a sentence. He faces a maximum sentence of 12 years.
Sentencing had initially been set for May 13, 2020, but Karimi's attorney, Tom Clark, requested it be set for a day when in-person court hearings were allowed again.
"To conduct this sentencing by video and/or audio limits counsel's ability to effectively advocate on the Defendant's behalf," Clark wrote.
In an order dated May 18, Marlowe Sommer set the sentencing hearing for 11 a.m., July 17 in Santa Fe.
"The Court anticipates that appropriate precautionary measures to safely conduct jury trials and in-person evidentiary hearings will be in place on or about July 15, 2020," she wrote.
Sentencing
On July 17, 2020, Marlowe-Sommer sentenced Karimi to eight years in prison followed by four years of supervised probation, of a possible 12-year sentence, according to a judgement and sentence.
According to Phaedra Haywoood of the Santa Fe New Mexican, Marlowe-Sommer told Karimi, before she sentenced him, he was driving too fast, "blew through a stop sign" and that the crash was avoidable.
She sentenced Karimi to four years for the death of Sweatt and four years for the death of Bryant. He received credit for five months time served.
Clark filed a motion to reconsider the sentence on Aug. 18, 2020. He wrote that Karimi should have been sentenced in person, as his sentence could have been so high because the video feed affected Marlowe-Sommer's ability to "fully assess" his remorsefulness
"That the absence of any degree of humanity, in a proceeding done entirely by video and audio, affects the ability of the Court to impose a sentence consistence with a just and fair sentence," Clark wrote.
Clark wrote in his motion that he believed Karimi's due process rights were violated by the "impersonal, constraining, and awkward presentation of his sentencing argument by video."
"Defendant asserts that this potentially is a reason that contributed to the sentence in this case which exceeded the seven (7) year sentence requested by the State," Clark wrote.
Clark wrote in his motion that Mansoor also deserved to have his sentence reconsidered because prosecutors with the First Judicial District Attorney's Office treated Mansoor differently than the defendant in a similar case. He appeared to be referring to the case of Ryan Palma, charged with vehicular homicide and leaving the scene of an accident for the death of a 20-year-old motorcyclist. A grand jury indicted Palma on charges of vehicular homicide by reckless driving, knowingly leaving the scene of an accident causing death, tampering with evidence and failure to give immediate notice of accidents.
Haywood reported on Palma's case and that Marlowe-Sommer rejected a plea deal, July 31, 2020, where Palma would plead no contest to knowingly leaving the scene of an accident and have all the other charges dropped.
"It is at best, an arbitrary and unfair charging decision against an individual without a valid explanation," Clark wrote. "Such non-uniform plea policies, varying drastically from one prosecutor to the next, are inherently unfair, and raise troubling questions about the charging decision in case."
No new hearing has been set in the case.
On April 22, 2019, Ian Sweatt's family filed a wrongful death lawsuit (D-101-CV-2019-01095) against General Motors, which manufactured the Chevy Cobalt that Bryant was driving, and Karimi.
According to the amended lawsuit complaint, Sweatt and Bryant were both wearing seat belts but were still killed by the crash because the Cobalt "violated several crashworthiness principles and thereby failed to protect them."
"The injuries complained of herein occurred because the vehicle in question was not reasonably crashworthy and, thereby, created an unreasonable risk of injury and harm," Justin Kaufman wrote in the complaint.
He listed a series of problems with the Cobalt, including that the seat belts did not prevent "adequate protection to far sided occupants," that it failed to prevent "rollout" from the far side, the car's side structure was "weak and inferior" and the "survival space" in the car was destroyed.
See the court documents on Google Drive or Document Cloud
Latest posts by Wheeler Cowperthwaite
(see all)