Summary
Joshua Gutierrez, 21, of To'Hajiilee, allegedly shot and killed Llewyn Platero, 36, on March 29, 2020, at a house on the To'Hajiilee reservation. Although he claimed the man "assaulted him," the one eye witness did not make the same assertion, according to court documents.
On Oct. 15, 2020, he pleaded guilty to voluntary manslaughter. The plea deal sets his sentence at 12 years. Sentencing has not been set.
The incident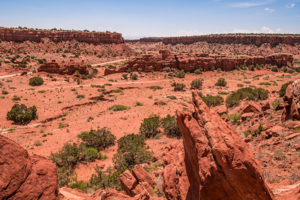 Federal Bureau of Investigation Agent Dibiassi Robinson was called out to the Route 66 Casino at 5:29 a.m., March 29, 2020, for a possible homicide, although a Navajo Nation criminal investigator told him the alleged killing took place on the To'Hajiilee reservation.
Robinson wrote in an affidavit for a criminal complaint that he spoke to two witnesses at the casino.
When Gutierrez spoke to investigators, he alleged he was attacked by Llewyn Platero, 36, he wrote. Platero is not identified in court records and referred to as Doe or John Doe.
Witness JL, at the casino, told investigators that he was at an acquaintance's house when Platero and another man, identified as MK, started arguing, then fighting. JL and Gutierrez went to school together, Robinson wrote.
"Doe and MK tussled for a few minutes before CP (year of birth 1987) ordered the group to leave the residence," Robinson wrote. "CP is the current girlfriend of GUTIERREZ."
Platero and MK stopped briefly, then started "tussling" and being loud again, before Platero and JL headed toward the front door, he wrote.
"JL indicated that as they approached the kitchen GUTIERREZ raised a handgun up, in his right hand, and fired one shot into the chest of DOE," Robinson wrote. "JL made no mention of an assault or attempted assault by Doe towards GUTIERREZ. While attempting to provide aid to DOE, JL explained that GUTIERREZ told him and MK to get out of the residence 'or I'll shoot you too!' Gutierrez pointed the firearm at the two as he spoke those words."
Although Robinson wrote that JL "made no mention of an assault or attempted assault by Doe," he did not write if JL was asked about an alleged assault.
JL and MK placed pressure on the wound, loaded Platero into a car and drove toward Albuquerque. While on the way, JL called 911 while MK drove, he wrote.
They stopped at the Route 66 Casino, Robinson wrote.
MK, at the casino, told investigators that he started arguing and fighting with Doe while at an acquaintance's house, then CP, Gutierrez's girlfriend, ordered them to leave, he wrote.
"MK stated DOE left the room and a few seconds later he heard a pop," Robinson wrote. "MK exited the room and went to the kitchen of the residence where he saw DOE laying on the floor. MK inquired as to what DOE had done and why GUTIERREZ had to shoot DOE. As MK attempted to provide aid to DOE, GUTIERREZ ordered the group to leave the residence 'or I'll shoot you too!' Gutierrez pointed the firearm at the two as he spoke those words. JL informed MK 'he'll do it!'"
Robinson alleged Gutierrez "fled" the house, on foot. He was later found at his own house, 1 1/2 miles away.
Another man, JG, told Robinson that Gutierrez "confided in him that he had shot DOE," he wrote.
"JG told GUTIERREZ to 'lay down, the cops will be here,'" Robinson wrote.
After being read his Miranda rights, Gutierrez allegedly told investigators he shot John Doe because he attempted to "assault" him and that the gun he used was at JG's house. A .380 caliber pistol and one spent cartridge were found at that house.
On March 31, 2020, Gutierrez appeared in Federal District Court for his initial appearance and was ordered held without bail.
The autopsy
According to the autopsy report, Platero died from a single gunshot wound. The bullet went through his heart and lungs, causing a "large amount" of bleeding in the chest cavity.
Pathologists Karen Zeigler, a fellow, and Ross Zumwalt, the medical investigator, wrote in the report that there was no soot or gunpowder stippling near the wound or on the clothing and that the firing range is "indeterminate."
The bullet was recovered from the right back.
"The overall trajectory was front to back, left to right and slightly downward," they wrote.
Secret records
In a June 24, 2020 unopposed motion for a protective order, federal prosecutor Allison Jaros requested public records, including the autopsy report, be kept secret and be the subject of a strict protective order.
Jaros wrote in the motion that the the agreed-to order would prevent defense attorney Sylvia Baiz from showing the public autopsy report to anyone.
In New Mexico, autopsy reports are public records.
Judge Kirtan Khalsa granted the protective order, despite the fact that autopsy reports are public records.
Improperly sealed
According to the court records, Guteirrez's attorney, Sylvia Baiz, a federal public defender, appears to have improperly placed her sentencing memorandum under seal. The document does not appear on the federal court docket but is mentioned in other court records.
Improperly sealed documents appear to be a problem in New Mexico's federal court, as outlined by Jeff Proctor, writing in New Mexico In Depth. He found a pattern and practice by prosecutors and public defenders to improperly seal documents in federal criminal cases, contrary to local and federal rules on sealing procedures. Baiz is a public defender.
Gutierrez pleaded guilty Thursday, Oct. 15, 2020, in federal court to voluntary manslaughter and discharging a firearm for fatally shooting another man in an early-morning incident on March 29, 2020, on the reservation. He appeared via Zoom from a Cibola County detention center before Magistrate Judge Paul Briones who accepted Gutierrez's guilty plea to a criminal information and set sentencing before a District Court judge at an undetermined time.
According to the plea deal, it is binding and Gutierrez will be sentences to 12 years. Final acceptance of the plea was deferred until sentencing by the district court judge, according to the form minutes.
Federal agents charged Gutierrez with murder in the death of Llewyn Platero, 36, on March 30, and Gutierrez has been in detention since.
Gutierrez was staying at his girlfriend's house on March 29 in To'Hajilee when guests of his girlfriend's father including Platero, identified as "John Doe" in charging documents, and Platero's brother, identified as "MK" began to scuffle, Assistant U.S. Attorney Allison Jaros said.
"My girlfriend entered the room and told them to leave," Jaros said, reading aloud the facts of the case from Gutierrez's point of view. "Shortly thereafter I armed myself with a handgun and began walking down the hallway. John Doe exited the room. As we passed each other in the hallway, John Doe swung at me. I shot John Doe in the chest."
Gutierrez's plea deal waives any claim of self-defense, Jaros said.
When Briones asked Gutierrez if he felt he had enough time to talk about the case with his public defender, Sylvia A. Baiz, Gutierrez said, "Yeah, somewhat."
Briones asked Gutierrez several additional questions about Baiz's representation in which Gutierrez responded positively. With the plea deal, Gutierrez waives any appeal attempts except on the grounds of his representation.
Baiz said Gutierrez reached the plea deal ahead of a grand jury indictment deadline, which she said would have brought additional charges against Gutierrez.
Jaros said Platero's family listened into the hearing, and would speak at sentencing.
Joshua Gutierrez sentenced for voluntary manslaughter
District Judge Martha Vazquez sentenced Gutierrez on April 7, 2021, after accepting to be bound by the terms of his plea deal, which gave him a 12-year sentence.
Vazquez had the final discretion of whether to accept or reject the plea agreement proffered by Jaros. Gutierrez originally pleaded guilty on Oct. 15, 2020, to a criminal information charging him with voluntary manslaughter and discharging a firearm in the course of a crime. The firearm charge mandates a 10-year sentence.
He received just two years for killing Platero, 36 and the remaining 10 years on his sentence came from the firearm charge.
Gutierrez apologized to Platero's family during the hearing and introduced his own family members. Platero's mother, Jackie Platero, addressed the judge, according to the sentencing minutes. The minutes do not detail what anyone said at the hearing.
In a sentencing memorandum, Jaros justified the binding plea deal's 12-year sentence, even though it was made over the objections of Jackie Platero, who reportedly told Jaros she wanted Gutierrez to serve a life sentence.
"At the time of the change of plea, she expressed that she was not happy with the plea agreement, which she viewed as too lenient," Jaros wrote.
Jaros justified the 12-year sentence with Gutierrez's self-defense claims and the evidence.
"The proposed plea agreement holds Defendant accountable for the death of John Doe and the terrorizing of John Doe's relatives by requiring Defendant to serve a significant prison sentence," Jaros wrote.
Who was Llewyn Jose Platero?
Llewyn Platero, 36, of To'hajilee and the Pueblo of Nambe, was a family man who loved his five children and was an artist like his father.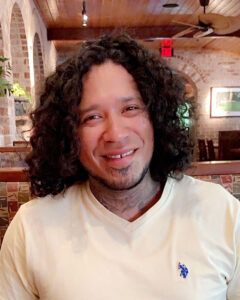 "Llewyn was such a loving and selfless man, with a big personality and an even bigger voice. Family meant everything to Llewyn, and he was the protector…the linchpin," according to his obituary.
Family was extremely important to Platero and he was his family's protector. He had four children, Joshua Platero, Llewyn Platero Jr., Corey Platero and Zahmarra Platero, and is also survived by his partner Candace Ruben.
"His laughter was contagious and his drive and motivation to provide for his family was inspiring. He loved to joke around, and enjoyed cooking, fishing, and drawing," according to his obituary.
Like his father who preceded him in death, Ernest Mirabal, Llewyn Platero was a great artist.
"He always had the best advice for any situation. No matter the time or circumstance, he was always there to guide his siblings," according to his obituary.
He is also survived by his mother, Jackie Platero, sisters Miranda Simmons, Michelle Kelewood, Nakiva Mirabal, Paige Loretto, Khiah Long, Khaleah Long, and Kharalius Long and his brothers, Michael Kelewood, Khiry Kelewood, Natanni Mirabal, and Austin Long III.
"Everyone looked up to him because he motivated everyone he came in contact with; he made everyone want to be better," according to his obituary.
See the case documents on Google Drive or Document Cloud
Andrew Martinez contributed to this report
See past stories on this case
Joshua Gutierrez pleads to voluntary manslaughter for To'Hajiilee shooting
Joshua Gutierrez of To'Hajiilee charged with murder for allegedly shooting unidentified Native American man on March 29, 2020
Latest posts by Wheeler Cowperthwaite
(see all)