Suspect: Ruth Rivera, 54
Victim: Arthur River, 81
Charges: First-degree murder, tampering with evidence, embezzlement over $20,000 and two counts of forgery over $20,000.
Status: Dismissed after Ruth Rivera committed suicide before she was set to plead guilty
Date of incident: Dec. 28, 2016
Agency: State Police
Location: 580 State Road 3 in Ribera, San Miguel County
Magistrate court number: M-48-FR-2017-00001
District court number: D-412-CR-201700044
Summary
Arthur Rivera's daughter-in-law, who was also his caretaker since 2011, allegedly stabbed him 20 times, 15 in the body and five to the head.
Ruth Rivera claimed her father law law, Arthur Rivera, 81, had fallen in the bathroom.
According to the criminal information filed Jan. 31, 2017 in San Miguel District Court, Ruth Rivera allegedly stole $79,300 from Arthur Rivera between June 28, 2016 and December 28, 2016.
Rivera had been scheduled to to take a plea on Oct. 1, 2018, but she was found dead before then from what authorities said was a suicide.
The incident
On Dec. 28, 2016, Ruth Rivera called 911 and said her father-in-law had fallen and she needed help getting him up. When El Pueblo Fire Department firefighters got to the trailer, they found it was filled with smoke and started opening the windows. They found Arthur Rivera on the ground in the bathroom, with a large amount of blood around his body. They covered him with a blanket, State Police Agent Hector Vacio wrote in an affidavit for an arrest warrant.
Ruth Rivera had been Arthur Rivera's caretaker since 2011. She had experience taking care of her elderly father before he died, but she allegedly described not wanting to take care of her father-in-law.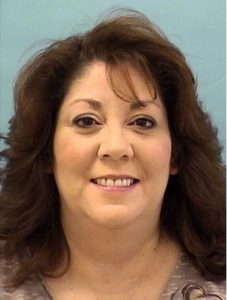 "NMSP Officer (M.) Velasquez observed a stove inside the residence, which appeared to have damage from an explosion/fire," Vacio wrote.
Vacio then spoke with Richard Bodell and Edward Madrid who responded to Ruth Rivera's 911 call. They said there was a lot of smoke in the house and they had to open the windows.
Just before midnight the same day, Vacio went to the Christus St. Vincent's Regional Medical Center in Santa Fe to speak to Ruth Rivera.
"Ms. Rivera advised she went to work at her father-in-law's residence since she is his primary caretaker," Vacio wrote. "Ms. Rivera made breakfast for him and later in the day she remembered him going to the restroom. As he was in the restroom she was cooking food on the stove."
She allegedly told Vacio that she went to the bathroom after she heard a crashing or thumping noise from the bathroom.
"Ms. Rivera explained the door to the restroom was closed and she began pounding on the door but didn't know if Arthur was hearing her," Vacio wrote. "She stated she heard Arthur say 'ayudame' ('help me') and she went inside the restroom using another door via the closet."
Inside, she allegedly said she saw Arthur Rivera on the ground with his head near the toilet and blood coming from his mouth. She allegedly tried to pick him up but found that she could not.
"Ms. Rivera left the residence and went to the street to flag individuals down in order to assist her to pick Arthur up," Vacio wrote. "She does not remember turning the stove off and when she went back to the trailer there was smoke inside of the trailer."
Vacio asked for River to hand over the clothing she had been wearing that day, which she did, in two plastic bags. Vacio noticed the clothes were damp and he wrote that this meant it appeared someone tried to remove "biological samples/stain" from the clothing by washing or wetting them. Her shirt was missing from the bags.
"The paramedic also observed Ruth Rivera's clothes were damp," Vacio wrote. "It is reasonably believed that Ms. Rivera washed/removed any biological samples/stains she had with intent to remove/destroy evidence."
After getting a search warrant, the State Police Crime Scene team scoured the trailer. and found a silver knife blade and separately, on the stove, the knife handle. Both appeared to have blood on them.
When they first examined Arthur Rivera's body, they found 17 wounds on his upper chest, face and head.
Later, at the autopsy on Dec. 30, 2016, a pathologist found 15 stab or "incise type" wounds on the man's upper body and five stab or incise wounds to the head. There were another three incise wounds on his left hand, consistent with defensive injuries.
The following day, Dec. 29, 2016, Vacio spoke to Rivera again.
Ruth Rivera allegedly said didn't really want to take care of her father-in-law but did so anyways.
She allegedly said in the second interview that she arrived at the house between 9:15 and 9:30 a.m., put groceries away, and cooked breakfast for him. After reading the newspaper and watching TV for two hours, Aruther Rivera went to the bathroom.
Again, she allegedly said she heard the thump or crashing noise and went to the bathroom through the closet.
"Ms. Rivera stated she placed her arns under his armpits and he began to put his weight on her and grab her by the shoulders," Vacio wrote. "Ruth opened the other restroom door when she started smelling what appeared to smoke from the fire. Ms. Rivera stated she called 911 from her living room. The 911 call was received at 12:41 pm."
Vacio told her that statement, different from her first that he was on the ground in a pool of blood, was not consistent with the evidence found at the scene. He told her to tell the truth.
"Ms. Rivera stated he was hurting her and he wasn't understanding that she was trying to help him," Vacio wrote. "She explained he was hurting her shoulders and back. Ms. Rivera stated she tried to run away from him and began to panic."
Vacio initially charged her with an open count of murder and tampering with evidence.
Ruth Rivera - 1-3-2016 - Affidavit for Arrest warrant

Criminal information filed
On Jan. 31, 2017, Chief Deputy District Attorney Thomas Clayton filed a criminal information in San Miguel District Court charging Ruth Rivera with an open count of first-degree murder, tampering with evidence, embezzlement over $20,000 and two counts of forgery over $20,000.
The criminal information, filed because she waived her right to a preliminary hearing,
The criminal information alleges that Ruth Rivera stole $79,300 from Arthur Rivera and forged two checks in his name. One check, allegedly forged on July 25, 2016, was for $29,000 and the other, allegedly forged on Aug. 8, 2016, was for $35,000.
She also allegedly forged two checks in Arthur Rivera's name. The first allegedly forged check was handled on July 25, 2016, for $29,000 and the second was for $35,000. It was allegedly written on Aug. 8, 2016.
Suicide
According to the Las Vegas Optic, Ruth Rivera killed herself around Oct. 1, 2018, before she was set to enter into a plea for Arthur Rivera's death. She was out on bail at the time.
On Oct. 4, 2018, prosecutors dismissed the case against her because of her death.
See the case documents on Google Drive.
Latest posts by Wheeler Cowperthwaite
(see all)