Suspect: UNKNOWN/UNSOLVED
Victim: Donnie Wade Barney, 32
Date of birth: Oct. 25, 1984
Status: UNSOLVED
Date found: Aug. 19, 2017
Last seen alive: Unlisted
Type of incident: Stabbing
Victim race: Native American
Investigating agency: FBI
Investigator: Unknown
County: McKinley
Tribal entity: Navajo Nation
Summary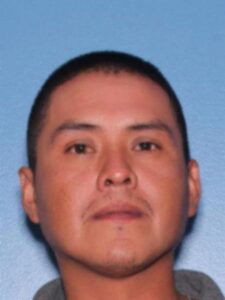 On Aug. 19, 2017, the body of Donnie Barney was found inside a hogan on Shadow Farm Road in Rehoboth, according to a post on the FBI's website.
"An autopsy indicated Barney died from stab wounds to his torso," according to the post.
A hogan is a traditional Navajo dwelling built of "logs and earth," according to the post.
Neither the post, nor a poster produced by the FBI, indicate when Barney was last seen alive.
The FBI is offering a $1,000 reward for information leading to the identification of his killer.
Anyone with information on his death can contact the FBI at (505) 889-1300.
Did you know Donnie Wade Barney? NM Homicide needs your assistance to tell the stories of homicide victims. We want to know who he was, besides the victim of an unsolved homicide.
Please fill out this form or contact us.
Latest posts by Wheeler Cowperthwaite
(see all)