Summary
On April 22, 2017, Benjamin Montoya and his pregnant girlfriend were staying at their friend Joel Arciniega-Saenz's motel room.
After a fight, someone shot Montoya in the chest. Arciniega-Saenz claimed a petite woman shot his friend, but Montoya's girlfriend, Dakota Ocampo, alleged that Arciniega-Saenz was the shooter.
She had previously spurned Arciniega-Saenz's affections and told him she viewed him as a brother.
Arciniega-Saenz was charged with an open count of murder and was indicted on a charge of first-degree murder on May 4, 2017 according to the docket.
Prosecutor Rebecca Duffin dismissed the case on April 20, 2018, without prejudice, "because new information has come to light that requires further investigation in this matter."
The incident
On April 22, 2017, Benjamin Montoya was shot in the chest at the Town House Motel on West Picacho in Las Cruces.
With him were his on-again, off-again girlfriend, Dakota Ocampo and his friend, Joel Arciniega-Saenz, Las Cruces Police Department Detective Ricky Bardwell wrote in an affidavit for Arciniega-Saenz's arrest.
All of them were at Arciniega-Saenz's room at the motel. Ocampo and Montoya had come to spend the night there.
Alleged Eye Witness Dakota Ocampo's version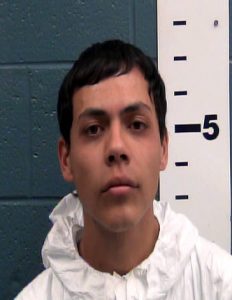 Ocampo told Bardwell that she has been friends with Arciniega-Saenz for the past five years and she considered him to be a brother. At the same time, she had been in the relationship with Montoya for the past few months, Bardwell wrote, based on his interview with Ocampo.
"(Joel) met with her at Joel's apartment to stay with her," Bardwell wrote. "(Joel) has had a crush on her, and she told him she valued for friendship too much and did not to ruin it."
Ocampo treated Arciniega-Saenz as a confidante, and told him all about her intimate relations.
She claimed that she fell asleep when she woke to Montoya arguing with a tall, thin man with shaggy hair whom she did not know. Because she did not have her glasses on, she could not recognize the man's face, but noticed he was wearing a white shirt.
"(During) the argument between Benjamin and the Male she is struck in the mouth," Bardwell wrote. "(Benjamin) and the male begin got physically (sic) fight. The fight moved towards the area where the refrigerator is located, and eventually back towards the bed."
Montoya is pushed onto the bed and the unknown man pulled a gun and shot him, then ran out of the apartment.
"(Benjamin) screams for help, and walks out of the apartment towards the parking lot," Bardwell wrote.
Shortly thereafter, Ocampo alleged that Arciniega-Saenz walked into the apartment, told her not to worry and to stay in the apartment before walking back outside.
"(Dakota) mentioned to the Affiant Benjamin had confronted her the previous night about being pregnant, and it had become a topic of conversation throughout the night," Bardwell wrote. "Affiant asked Dakota if she is able to recognize people in the same room without her seeing glasses? She stated yes."
She told Bardwell that the assailant was wearing the same clothes as Arciniega-Saenz, then said she was only 60 percent sure.
"Affiant asked if Joel was the person who shot Benjamin?" Bardwell wrote. "Dakota began to cry and stated yes."
Interrogation of Joel Arciniega-Saenz
When he talked to Arciniega-Saenz, the latter allegedly said that Montoya and Ocampo were inside sleeping when he woke up and went outside to smoke. Bardwell did not write if he read Arciniega-Saenz his Miranda rights before questioning him.
"(He) sees a female approach him and ask for Dakota," Bardwell wrote. "He thinks she is a friend of Dakota, and allows her to enter the apartment. (During) this time Benjamin and Dakota are still asleep. (While) he was outside doing his thing, he began to hear arguing coming from inside the apartment."
He allegedly told Bardwell he heard a gunshot, hid behind a bush and watched as the skinny woman, whom he described as resembling a drug addict, ran out of the apartment, into the parking lot and left in a silver car. He also claimed he never approached Montoya or went back into the apartment.
Interview of neighbor Annette Martinez
His neighbor, Annette Martinez, told Bardwell that Arciniega-Saenz lives a few doors down from her.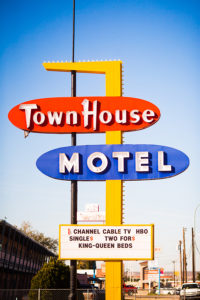 "(For) several days, Mrs. Martinez has been hearing Joel, Dakota and Benjamin argue, yell or make a commotion," Bardwell wrote, based on his conversation with Martinez. "(On) today's date, Mrs. Martinez hears Dakota and Benjamin arguing outside of room 105, which is Joel's room. (They) continued to argue but took the argument back into the house where she could still hear them."
Shortly after, she heard a bang. Initially she did not see anything. A short time later, Ocampo and Arciniega-Saenz were allegedly standing over Montoya's body, he wrote.
"(Mrs.) Martinez is familiar with Joel and has witnessed him to become more aggressive lately and that he has recently made comments as to wanting to kill someone," Bardwell wrote.
Bardwell claimed in the affidavit that Montoya's injuries were not consistent with the shot being fired by a petite woman. He did not list his reasoning.
"Affiant observed a red substance to be blood on Joel's sleeve, which is not consistent with the statement Joel gave of not making contact with Benjamin or enter the apartment after he is shot," Bardwell wrote. "(Joel's) statement and knowledge of the bullet wound to Benjamin is not consistent with him not making contact with Benjamin or entering the room after he is shot."
When he looked at the bottom of Arciniega-Saenz's shoes, he allegedly saw blood, as well as a large amount of blood at the entrance to the apartment, he wrote.
"Upon observation of Dakota, injuries were observed upon her body to include scratches upon her neck and an injury upon her mouth," Bardwell wrote. "Due to affiant's training and experience, the injuries that were observed were consistent to someone being involved in a physical domestic altercation which is consistent to Mrs. Martinez's observations."
Arciniega-Saenz was charged with an open count of murder.
PC Joel Arciniega-Saenz - 4-24-2017

Case dismissed
On June 1, 2017, a Las Cruces grand jury indicted Joel Arciniega-Saenz on a single charge of first-degree murder.
On Oct. 20, 2017, his attorney, George Harrison, filed a motion to review the conditions of his release. Arciniega-Saenz had previously been ordered held on a $500,000 bond. In his motion, he wrote that the prosecution had not provided any forensic evidence and that the evidence that was collected corroborated his statement to police and asked the bail be reduced to $10,000.
According to Det. Ricky Bardwell, Arciniega-Saenz allegedly said a skinny woman came up to him while he was outside smoking, then went into the room he was staying in. He heard an argument, then a gunshot. He hid behind a plant, then saw the skinny woman run out of the room.
Following a hearing on Nov. 27, 2017, the District Court judge reduced his bail to $10,000, the amount requested by the defense.
On Dec. 1, 2018, prosecutor David Ruark, filling in for Rebecca Duffin, filed an emergency motion to reconsider a previous motion for a continuance for a trial that was scheduled to start on Dec. 4, 2017. He wrote that the prosecution's case was "almost entirely" dependent on Ocampo's testimony. He was filling in for Duffin because she had a family emergency.
Investigators with the Third Judicial District Attorney's Office thought Ocampo was being held in a jail in El Paso, Texas, but found she had been released. Subsequently she was arrested in Las Cruces and police allegedly found a .38-caliber pistol on her, the same caliber weapon used to kill Montoya. The gun used was never recovered from the scene.
The trial was moved to Jan. 29, 2018 and on Jan. 24, 2018, Duffin filed a motion to continue the case a second time because detectives received information about another possible witness.
"The State is attempting to follow up on the latest lead and determine if there is a witness with either inculpatory or exculpatory information about the crime," Duffin wrote.
She wrote she also sprained her ankle and would be in an ankle boot during the duration of the trial, which would hinder her ability to prosecute the case.
The same day, the judge reduced his bond to $2,500.
On April 20, 2018, Duffin dismissed the charges.
Duffin wrote she was dismissing the case, without prejudice, "because new information has come to light that requires further investigation in this matter."
See the case documents on Google Drive
Joel Arciniega-Saenz - 4-20-2018 - Nolle Prosequi

Latest posts by Wheeler Cowperthwaite
(see all)