Summary
On July 13, 2018, Jansen Peshlakai allegedly ran over Dakota Whitehat, 20, after some kind of domestic dispute with his wife, on BIA/Navajo/Indian Services Route 13 near Shiprock and Mitten Rock.
He was not charged until three months later when a grand jury indicted him for second-degree murder on Oct. 2, 2018.
In February 2019, his case was placed on hold for a competency evaluation. He was initially found to not be competent, sent to a facility for rehabilitation, and found to be competent on March 20, 2020.
No hearings have been scheduled.
The incident
On July 13, 2018, Dakota Whitehat, 20, was walking down U.S. Highway 491, near Shiprock, when a car picked him up. After turning onto Indian Services Route/BIA Route/Navajo Route 13, the driver stopped because Jansen Peshlakai and his wife appeared to be in a physical fight, according to a deputy field investigation by Barbara Nabors.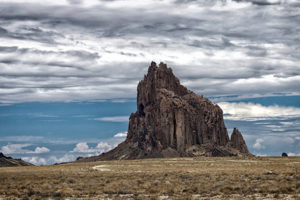 "Per law enforcement, both the man and the woman of the parked vehicle became aggressive towards the occupants of vehicle one," Nabors wrote. "For unknown reasons the decedent began walking eastbound on the opposite side of the road."
Peshlakai allegedly turned his car around and ran down Whitehat, who was 15 to 20 feet off the highway, she wrote.
Federal prosecutor Allison Jaros wrote in an opposition to Peshlakai's appeal of his detention that the woman, Peshlakai's wife, was yelling "Help me! Help me!" when Whitehat, and the people who picked him up, came onto the scene.
Jaros' account differs from that of Nabors, based on what police initially told her.
The man who picked up Whitehat in his truck earlier on the road offered the wife a ride, Jaros wrote.
Whitehat is referred to as "John Doe" in court documents.
According to Jaros:
"She got into the truck to leave, which angered the defendant. The defendant got into his vehicle, a brown SUV, and drove across the road to where the white truck was parked. The defendant rammed the white truck. Next, the defendant ran over John Doe who was outside the vehicle on foot."
Several witnesses, including other motorists who stopped, told investigators that Peshlakai allegedly did not try to swerve or slow down to avoid running over Whitehat, Jaros wrote.
"At the time of the collision, it was light outside," she wrote. "John Doe died from his injuries later that day."
Peshlakai had been drinking prior to allegedly running over Whitehat, she wrote.
"The defendant's dangerousness is exacerbated by his alcohol abuse," she wrote. "The defendant has been charged with alcohol related offenses on at least ten different occasions. He has convictions for public drunkenness and driving under the influence."
In 2016, he was convicted of assault and battery with a dangerous weapon, she wrote.
Specifically, he was drinking and driving without a driver's license when he allegedly killed Whitehat, she wrote.
Below is the approximate location of the alleged attack.
Court proceedings
Indictment
In a motion for release, Peshlakai's attorney, Edward Bustamante, of Albuquerque, wrote that Peshlakai was initially charged in state court and those charges were dropped after he was indicted federally.
According to a search of public state court records, no arrest appears to have been recorded.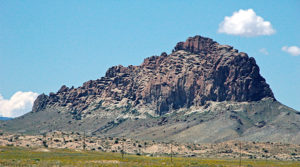 On Oct. 2, 2018, a federal grand jury indicted Peshlakai on a charge of second-degree murder, although it would not be entered into the court record until Oct. 11, 2018.
Peshlakai immediately retained Farmington attorney Adam Bell once he learned he could be charged with a crime for allegedly running down Whitehat, Bustamante wrote.
Bell then arranged for Peshlakai to surrender to police in Farmington, he wrote.
According to the docket, he surrendered on Dec. 6, 2018 and Bustamante was appointed as his attorney.
On Dec. 13, 2018, federal Magistrate Judge Laura Fashing ordered Peshlakai held without bail. The minutes only contain the notations that the prosecution, defense spoke and that "Officer Galaz" told Fashing of the resources available at a halfway house.
On Jan. 10, 2019, Bustamante appealed the Fashing's order.
Peshlakai suffered a "serious closed head injury" in 2013, which require him to "ingest a battery of medications to prevent ongoing seizures," Bustamante wrote.
Before being arrested by agents with the Federal Bureau of Investigations, Peshlakai was scheduled to meet with multiple doctors about his brain injury.
"Subsequent to surrendering federal authorities Mr. Peshlakai has suffered a disruption in his prescribed medications," Bustamante wrote. "The disruption in prescribed medication is causing at a minimum elevated anxiety in Mr. Peshlakai which in turn exacerbates Mr. Peshlakai's closed head injury."
Fashing "expressed concerns" about Peshlakai getting his medication when she ordered him held without bail. Release to a halfway house in Albuquerque would mean he could resume his medical treatment, he wrote.
On Jan. 28, 2019, District Court Judge Scott Skavdahl denied his motion for release, following a hearing the same day.
Competency
On Feb. 7, 2019, Jaros filed a motion to have Peshlakai evaluated for his competency, an issue because of his 2013 head injury.
When Bell was representing Peshlakai, he told prosecutors that he thought his client was not competent to stand trial, she wrote.
She attached a letter given to her by Bell, from one of his doctors, Garett Riggs, of the Northern Navajo Medical Center.
"Mr. Peshlaki's (sic) injury affected both frontal lobes of the brain leading to impairments of judgement, planning, and complex decision making," Riggs wrote."He requires 24/7 supervision for safety, medication administration, food preparation, and assistant with basic daily activities."
Bustamante wrote in a motion to have Peshlakai released, because of the coronavirus pandemic, that Peshlakai was evaluated at a facility in Colorado and found incompetent to proceed on June 14, 2019. He was committed to a Federal Bureau of Prisons facility to be returned to competency.
On March 20, 2020, a facility in North Carolina concluded that Peshlakai was competent to proceed to trial and he was returned to New Mexico on April 17, 2020, to the Cibola County Correctional Center in Milan.
Jaros wrote in a response to Bustamante's motion that his condition has improved since he was initially arrested "likely due to his forced sobriety."
"The most recent evidence regarding Defendant's mental state indicates that Defendant has recovered well from his head injury and that his epilepsy is currently under control," she wrote.
A Bureau of Prisons psychologist wrote that his brain has recovered "well" from the injury and his "current cognitive profile does not reflect evidence of brain injury," Jaros wrote.
On April 20, 2020, Bustamante filed a motion for an expedited hearing to have Peshlakai released because of the threat of the coronavirus.
Peshlakai is an at-risk detainee because of his permanent closed head injury and all his medications, he wrote.
He asked that his client be released to his daughter, Jennifer Peshlakai, in Oklahoma, or his mother, in Churchrock.
Jaros wrote in a response that Bustamante did not argue that his client is no longer a flight risk or a danger to the community and that the pandemic would not make it less likely he would violate court orders and drink or harm others if released from custody.
"The COVID-19 pandemic simply has no bearing on whether conditions of release can reasonably assure the defendant's appearance in court and the safety of the community," Jaros wrote.
She wrote that Peshlakai is also not particularly at risk from the coronavirus, citing a New York case where a man with dementia and a history of strokes and heart attacks was denied pre-trial release during the pandemic.
"It would be pure speculation for the Court to presume that Defendant's underlying conditions pose a greater risk to his safety than if he was released back into the public, where he could resume drinking," Jaros wrote.
She wrote that when he was arrested, he also had three outstanding warrants. One was a New Mexico probation violation case, although she did not specify if it was federally issued or a state case, and two for failing to appear in court in Oklahoma.
District Judge Judith Herrera held a hearing on June 4, 2020, and denied Peshlakai's request for release.
According to minutes from the June 4, 2020 hearing, conducted via Zoom, Bustamante asked for his client to be released to the third-party custody of his sister in Oklahoma.
Jaros provided an update on the status of coronavirus cases in the Cibola County Detention Center and asked Peshlakai remain in jail, according to the minutes.
According to the minutes, U.S. Marshal Deputy G. McCoy "provides information re: COVID-19 cases, status of employee's health at Cibola and outlines medical treatment defendants receive upon entry/release from center."
Jaros brought one exhibit, entered onto the record, but it was uploaded to PACER and the minutes do not state what it was.
At the end of the 45-minute hearing, District Judge Judith Herrera ordered Peshlakai continue to be held as a danger to the community, according to the minutes.
"Court finds defendant has not shown there is an elevated risk to him in contracting COVID-19, outlines reasons and denies request for release," the minutes state. "Ms. Jaros to submit order."
Do you have information about this case? NM Homicide needs your assistance. Please fill out this form or contact us.
See all the documents this case on Google Drive or Document Cloud. View the docket on CourtListener.com.
Past stories
Judge finds Jansen Peshlakai a danger to the community and won't release
Jansen Peshlakai requests release because of the coronavirus after competency determination
Latest posts by Wheeler Cowperthwaite
(see all)