Suspect: UNKNOWN/UNSOLVED
Victim: Tyrone Tytis Tallman, 43
Date of birth: Oct. 21, 1974
Status: UNSOLVED
Date found: July 17, 2018
Last seen alive: July 9, 2018
Victim race: Native American
Investigating agency: FBI
Investigator: Unknown
Location: A canal in Nenahnezad, San Juan County, New Mexico
County: San Juan
Tribal entity: Navajo Nation
Summary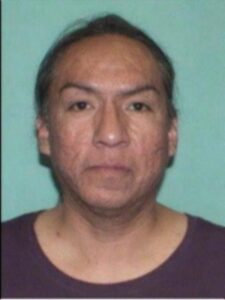 Tyrone Tallman's body was found in a canal in Nenahnezad on July 17, 2018. A preliminary autopsy report showed he suffered stab wounds, broken bones and "trauma" to his skull, according to a website post by the FBI.
Tallman was wearing pants, socks with "Girls Rule" embroidered on them and shoes.
It is "believed" he was last seen alive on July 9, 2018, also where is not listed.
There is a $1,000 reward for information leading to the arrest and conviction of his killer.
Anyone with information is asked to contact the FBI at (505) 889-1300.
Did you know Tyrone Tytis Tallman? NM Homicide needs your assistance to tell the stories of homicide victims. We want to know who he was, besides the victim of an unsolved homicide. Please fill out this form or contact us.
Latest posts by Wheeler Cowperthwaite
(see all)