Summary
An allegedly drunk Paulo Vega-Mendoza allegedly crashed into the back of the motorcycle Paul Padilla, 63, was driving on April 15, 2017 on Airport Road in Santa Fe.
Vega-Mendoza allegedly fled from the scene, after he allegedly crashed own car, a Dodge Neon. It landed on its hood.
Witnesses, and then officers, allegedly chased Vega-Mendoza on foot before he tried to climb and fence and it broke, throwing him backward.
Padilla died from extensive brain injuries on April 25, 2017.
The incident
Santa Fe Police Department Officer Erasmo Montijo came across a motorcycle versus car crash on April 15. He called it in as soon as he arrived, at 5:44 p.m. He reported several witnesses were chasing the alleged driver in the accident north on Camino de Jacobo, Officer Michael Flores wrote in a statement of probable cause for Paulo Vega-Mendoza's arrest.
At the scene of the crash, Flores found that the motorcyclist, Paul Padilla, was alive. He was flown to the University of New Mexico Hospital following the crash with extensive brain damage. He died April 25, 2017, 10 days later.
Witnesses told Flores that the motorcycle rolled, finally coming to a stop on top of Padilla.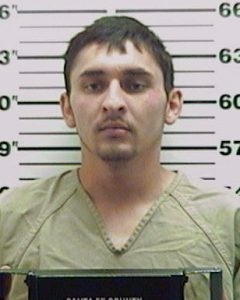 Witness Mary Prone allegedly told officers she was driving east on Airport Road in the right lane and the motorcycle was in front of her and switched from the right to left lanes.
"Ms. Prones observed another vehicle, a Dodge Neon, pass her and did not brake," Flores wrote. "The Dodge Neon struck the motorcycle from behind."
Another witness, Margaret Johnson, said she was in the left lane and heard the Neon revving its engine and speeding.
"The Neon passed her in the right lane and cut in front of her to the left lane," he wrote. "The vehicle was traveling at a high rate of speed and struck the motorcycle."
After hitting the motorcycle, Vega-Mendoza's Neon rolled, coming to rest on its hood.
"Mr. Vega-Mendoza then exited the vehicle and fled the scene," Flores wrote. "Mr. Vega-Mendoza did not render aid or give immediate notice of an accident prior to leaving the scene."
Montijo followed Vega-Mendoza as he allegedly fled on foot, north on Camino de Jacobo. He was being chased by several people.
"Officer Jared Alire and I jumped the fence and were in the backyard of a residence on Acequia Borrada," Flores wrote. "On Acequia Borrada a male pointed to the west and stated 'He ran that way.'"
Alire and Flores scaled a fence and found themselves in the same back yard as Vega-Mendoza as he allegedly tried to climb the fence opposite.
"As I finished negotiating the fence I observed the fence the male was pulling himself onto had broke and the male fell backwards to the ground," Flores wrote. "Officer Alire then placed the male into handcuffs."
While talking to Vega-Mendoza, Flores could allegedly smell alcohol coming from his breath. He also noticed alleged bloodshot, watery eyes and slurred speech.
After being read the implied consent act, Vega-Mendoza refused to submit to a blood-alcohol test. Flores later got a search warrant for the blood and the draw was done at 7:25 p.m.
He was arrested on charges of:
DWI great bodily harm
Knowingly leaving the scene of an accident causing great bodily harm or death
Failure to give notice of an accident
Criminal damage to property under $1,000
PC - Paulo Vega-Mendoza - 4-20-2017

Indictment and Plea deal
On July 7, 2017, he was indicted on charges of:
DWI vehicular homicide

k

nowingly leaving the scene of an accident causing great bodily harm or death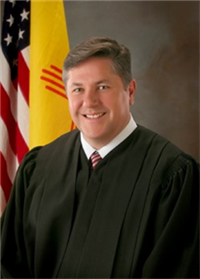 A summons was issued for him to appear on July 24, 2017, and he pleaded not guilty.
On April 29, Vega-Mendoza pleaded guilty to one count of DWI vehicular homicide and, according to the plea deal signed by prosecutor Blake Nichols, prosecutors agreed to drop the charge of knowingly leaving the scene of an accident. First Judicial District Court Judge T. Glenn Ellington accepted the plea.
However, according to the plea, there was no agreement as to the sentence and the maximum was 15 years.
Sentenced
Ellington sentenced Vega-Mendoza to 12 years in prison followed by three years supervised probation on Sept. 27, 2019, according to the judgement and sentence.
Vega-Mendoza received credit for 792 days served, just over two years, for time spent in jail and on electronic monitoring prior sentencing.
See the case documents on Google Drive. or Document Cloud
Latest posts by Wheeler Cowperthwaite
(see all)