See the summary of the case here
ALBUQUERQUE, N.M. — According to notice of a probation violation, Ryan Garcia was paroled on May 18, 2017 and released from prison after serving his seven-year sentence. After a month at a facility called Hoffman Hall, he moved in with his mother, after being "discharged" from the program, because he could not afford the rent.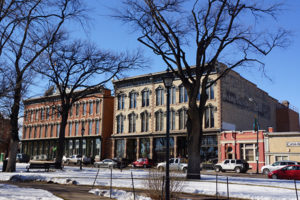 On July 7, 2017, a Bernalillo County Sheriff's deputy arrested Garcia after a woman reported him behind her house and allegedly threatening the woman. He was arrested for concealing his identity and assault. The deputies used one of his tattoos and his ankle monitor to identify him.
Garcia also allegedly failed to contact the drug test line every weekday after his arrest. However, between his release and arrest, he only called the line three times.
On Aug. 15, 2017, prosecutor Thomas Clayton filed a motion to revoke Garcia's probation and on Sept. 15, 2017, he filed another motion to withdraw it and wrote that Garcia's parole was revoked.
Do you have information about this case? NM Homicide needs your assistance. Please fill out this form.
For more on this case, please see the entire write up.
Suspect: Ryan Garcia
Victim: Margaret Garcia, grandmother
Non-fatal victim: Ralph Garcia, father
Non-fatal victim: Robert Garcia, uncle
Charges: Second-degree murder and two counts of aggravated battery with a deadly weapon pleaded down to voluntary manslaughter and one count of aggravated battery
Status: Sentenced; guilty plea to charges of voluntary manslaughter and aggravated battery
Sentence: 7 years
Date of incident: Feb. 16, 2010
Agency: Las Vegas Police Department
Location: 1100 block of Columbia Street, Las Vegas
Magistrate case number: M-48-FR-201000068
District case number: D-412-CR-2011-225
Relationship: Grandmother