Kimsey Barboan beat his roommate with a baseball bat and left him to die
The binding plea deal set his sentence at 4 years and he must serve 85 percent
Barboan already served 1.5 years while awaiting trial
BERNALILLO, N.M. — A 35-year-old Cuba man received a four-year sentence, June 17, 2019, for beating to death his roommate with a baseball bat in 2017.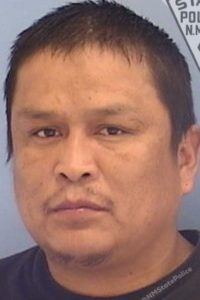 Kimsey Barboan pleaded guilty in Bernalillo District Court to charges of voluntary manslaughter, unlawful taking of a vehicle and DWI third offense.
According to court documents, Barboan beat Anthony Martinez, 61, of Cuba on Dec. 16, 2017, and left him for dead in their home, where he was discovered two days later by a friend who was looking for work.
District Court Judge Louis McDonald accepted the plea deal, signed by prosecutor Amy Lopez Dooling, which set Barboan's sentence at four years followed by three-and-a-half years of supervised probation. McDonald sentenced Barboan the same day, according to the provisions of the plea deal.
Because of the time he already spent in custody (1.5 years), he only has to serve just over two years in prison.
According to the plea, Barboan's killing of Martinez was done as "a result of sufficient provocation." Court documents do not state what Martinez did to sufficiently provoke Barboan.
Continue reading "Cuba man receives 4-year sentence for beating roommate to death with a baseball bat" →