Mateo Maestas received a 6-year sentence, although p

rosecutors wanted the max, 8 years, while the defense asked for the minimum, 5 years

The judge gave Maestas 60 days of release before going to prison
Maestas was arrested a month later for a host of violations, including drinking, and sent to prison
See the case write-up
ALBUQUERQUE, N.M. — Mateo Maestas will spend six years in prison after a federal District Court judge sentenced him for killing a Laguna Pueblo woman, and severely injured her two children, in a drunk driving crash.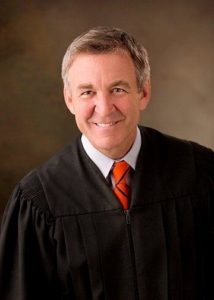 Federal District Judge Dee Benson sentenced Maestas, 22, of Cuba, on Jan. 23, 2020 during a 90-minute hearing in federal District Court in Albuquerque.
Maestas, a member of the Acoma Pueblo, previously pleaded guilty to a charge of involuntary manslaughter on Sept. 9, 2019.  According to the plea deal accepted by federal Magistrate Judge Laura Fashing, prosecutors agreed to a sentence range of five to eight years, called a binding plea. He was originally charged on April 18, 2019, arrested on May 22 and released pending trial on May 29.
Involuntary manslaughter carries a maximum sentence of eight years, although prosecutor Elisa Dimas claimed he could have faced a much greater sentence, without the plea, for the injuries he caused the woman's children.
Benson gave Maestas, who had been released to house arrest on May 29, 2019, pending the outcome of his case, 60 days to turn himself into to prison to start serving his sentence, according to the minute sheet.
A month later, he was wanted on a warrant for allegedly violating the conditions of his release.
According to the sentencing minute sheet, Dimas asked for an 8-year sentence during the hearing and Maestas' defense attorney, Britany Schaffer, asked for a 5-year sentence.
Prosecutors and the defense attorneys previously wrangled over the sentence in a series of motions and sentencing memorandums. Notable is that prosecutor Dimas filed what appear to be improperly sealed motions to have Maestas sentenced to a range above that allowed by the plea deal.
According to the minutes, four members of Maestas' family addressed the judge: M. Vigil, L. Castillo, M. Pablo and J. Maestas.
Maestas also addressed the court, but the minutes contain no information to what anyone said.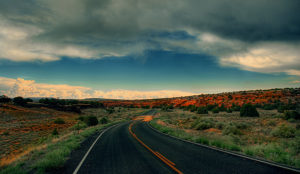 Maestas also wrote a letter to the court and the dead woman's family. Although he wrote that he feels sympathy for the woman's family and he regrets the decision he made, because it killed the Laguna Pueblo woman, much of his letter is about the unsolved killing of his grandfather, Wilson Joe Chiquito.
Three people also spoke in court on behalf of the victim. M. Valdez spoke on behalf of her family, M. Garcia spoke as a member of the victim's family and R. Garcia spoke as the guardian of the dead woman's children, according to the minutes.
According to court records, one child, L.R., received "liver lacerations and spleen injuries." She was unrestrained in the back seat of the victim's car.
Maestas was originally supposed to be sentenced by a different judge. No records indicate why Benson, normally a judge in Utah, sentenced Maestas.
No court documents illuminate why Benson settled on the sentence he did.
Release violations
After Benson gave Maestas 60 days to turn himself in to begin serving his prison sentence, Maestas' attorneys requested he be allowed to return to his home pending his self-surrender, which Benson granted. Since Dec. 6, 2019, Maestas was living at a halfway house in Albuquerque. Before that, he had been on house arrest.
On Feb. 26, 2020, a federal judge with an illegible signature ordered Maestas arrested, which he was on March 3, 2020, in Albuquerque.
"Defendant failed to comply with conditions of release: alcohol use, failed to report contact with law enforement and failed to comply with travel restrictions," according to the warrant.
Federal Magistrate Judge Paul Briones revoked the conditions of his release on March 5 and ordered he be sent to prison to begin serving his sentence.
The incident
On April 16, 2019, the unnamed Laguna Pueblo woman was driving west on Old Highway Route 66, also known as State Road 124, when Maestas, driving a black Ford sedan, either tried to turn onto Yellow Hill Road or tried to make a U-turn in the intersection. Maestas' car slammed into the woman's forcing it off the road and into a small wash, Bureau of Indian Affairs Agent Marcelino ToersBijns wrote in an affidavit for an arrest warrant. The lead investigator was BIA Agent RoAnna Bennett.
State Police Capt. Troy Velasquez told ToersBijns that he was the first officer to arrive at the scene and he checked on Maestas, who said he wanted to get out of his car and wanted help. Velasquez told the federal investigator he saw multiple beer cans in the car and Maestas smelled like alcohol. He made no mention if Velasquez checked on the woman or her children or what their status were.
At the hospital, a "presumption blood results" showed a blood-alcohol level of 0.28, over three times the legal-per-se limit is 0.08. According to his plea deal, his blood-alcohol content was later determined to be lower, at 0.19.
More information about the crash is in the case write-up.
Do you have information about this case? NM Homicide needs your assistance. Please fill out this form.
See the case documents on Google Drive.