• Ruben Toledo died in 2017 after being allegedly denied medical care while going through alcohol withdrawal while at the Cibola County Detention Center, in Grants
• Pathologist Matthew Cain found Toledo died from chronic alcohol abuse
• The county is being sued for Toledo's death
Read more about the case in the write-up
GRANTS, N.M. — An Albuquerque man who died seven days after suffering a seizure in the Cibola County Detention Center was killed by chronic alcohol abuse, according to an autopsy report. However, the report makes no mention of the seizures the man suffered, his apparent alcohol withdrawal or his hospitalization and appears to downplay the circumstances of his death.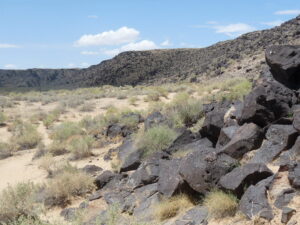 Ruben Toledo, 42, died in the University of New Mexico Hospital on July 1, 2017, after being taken off of life support. He was taken to the hospital seven days earlier after going comatose in a shower after suffering multiple apparent seizures.
Office of the Medical Investigator pathologist Matthew Cain wrote, in a heavily redacted autopsy report, that based on the evidence presented to him, Toledo died from chronic alcohol abuse and he had "significant liver disease" and alcoholics are at risk for "metabolic abnormalities" and withdrawal complications.
Toledo's wife, Natalia Antonio, filed a lawsuit against Cibola County on June 20, 2019. Attorney Alyssa Quijano named warden Adrianne Jaramillo, nurse Michael Hildenbrant, Sgt. Lisa Burnside and physician's assistant Michelle Lucero as defendants in the lawsuit, in addition to Cibola County.
Quijana wrote in the lawsuit that Toledo collapsed from a seizure in his cell, causing a head wound, on June 24, 2017. He died in the hospital seven days later, on July 1, 2017, after being taken off of life support.
There is no mention of that fall in the autopsy report, the seizures that caused it or that Toledo never regained consciousness after he was transported out of the jail.
Much of the allegations in the lawsuit center around Toledo going through alcohol withdrawal, which is often deadly.
Despite evidence of alcohol withdrawal in the lawsuit, it is not mentioned in the autopsy report, except as a perfunctory note in the summary and opinion that it can cause seizures and death. Neither Cain's report nor the deputy field investigation by Tom Conklin makes mention of the seizures Toledo suffered, as noted in the wrongful death lawsuit, although it is unclear what was redacted.
Cain wrote that Toledo had no evidence of "significant" injury. However, in the evidence of injuries section of the autopsy report, he listed three wounds on Toledo:
A blunt head injury. "Healing laceration on forehead"
On the chest: "Faint, black, 7 cm contusion on left side of chest"
On the extremities: "Abrasions on left knee."
Toledo suffered a head wound seven days before he died, Quijana wrote in the lawsuit complaint.
The narrative of the deputy field investigation, by Tom Conklin, is redacted except for two-and-a-half sentences. It makes no mention of seizures or Toledo's fall:
"Seth advised that the decedent had been incarcerated in the Cibola County Detention Center. The decedent was found shaking on the shower floor. He became unresponsive and bystander (REDACTED)."
The lawsuit against Cibola County, filed on June 20, 2019, outlines alleged abuses and neglect at the hands of jail guards and medical staff at the jail.
Toledo was initially arrested on June 21, 2017, after being found allegedly drunk in his truck at the federal Petroglyph National Monument. U.S. Park Ranger Steven Powers arrested him on charges of DUI, possession of alcohol in a vehicle and possession of a controlled substance and booked him into the Sandoval County Detention Center, according to federal court documents.
Federal Magistrate Judge Kirtan Khalsa ordered Toledo held without bail during an initial appearance, at the request of U.S. Attorney's Office prosecutor Nicholas Ganjei. Toledo had no attorney. The entire hearing lasted for five minutes, according to a minutes sheet.
Toledo was transferred from the Sandoval jail to Cibola. His condition quickly worsened until he suffered an alcohol-induced seizure on June 24, observed by Sgt. Lisa Burnside. Toledo could no longer speak and he had dried blood on his forehead, Quijana wrote in the lawsuit complaint.
Burnside ordered guards to take Toledo, incapable of walking, to a shower to clean up while she looked for a clean cell. Guards carried him there and placed him on the ground, Quijana wrote.
"Ruben slumped over on the ground and became unresponsive," she wrote.
Guards didn't call for medical staff immediately but once they did, they told the guards to call 911 and started CPR. Once he left the jail, he would never regain consciousness, Quijana wrote.
District Judge Kenneth Gonzales dismissed count one of the lawsuit filed against Hildenbrant and Lucero for violation of due process and inadequate medical care, on the grounds they are entitled to qualified immunity.
A motion to dismiss filed by the county is pending.
Downplayed events
The narrative outlined in the lawsuit compares starkly with the outline Cain and Conklin noted in the autopsy report and the deputy field investigation.
In the field investigation, Conklin wrote Toledo was "found shaking on the shower floor." What happened next is redacted.
In Cain's summary and opinion, he used the same sentence, that Toledo was "found shaking on the shower floor." Again, what happened next is redacted.
That compares starkly with the lawsuit allegations, that guards carried Toledo into the shower and he slumped over. Guards then lifted Toledo into a chair and eventually called for medical help, according to the lawsuit.
Neither Cain's autopsy report not Conklin's field investigation mention that Toledo was taken to a local hospital, and then to the University of New Mexico hospital, after he lost consciousness at the jail.
Both documents also do not mention that Toledo died after being taken off of life support.
Read the case write-up or see the case documents on Google Drive or Document Cloud