• Judge William Johnson moved the sentencing hearing for Troy Livingston twice, once to August, and now September, without giving a reason
• Livingston pleaded guilty to second-degree murder for beating to death Tyler Lamebear, his girlfriend
See the case write-up or more stories about the case
ALBUQUERQUE, N.M. — The families of the 19-year-old woman whom Troy Livingston beat to death will have to wait until Sept. 9, 2021 at the earliest to see him sentenced for her brutal death.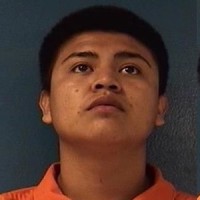 Livingston, 20, of Breadsprings, pleaded guilty on Aug. 4, 2020, to a criminal information charging him with second-degree murder for Lamebear's beating death on April 6, 2019. He faces a maximum sentence of life in prison.
Livingston's sentencing was initially set for Nov. 12, 2020, but was then moved repeatedly.  His defense attorney, Theresa Duncan, last asked on April 26, 2021, that his sentencing hearing, set for May 17, 2021 at the time, be moved for three weeks because she was unable to "collect substantial information" relevant to sentencing, she could call witnesses and she wasn't able to get any of that done during the pandemic.
Complicating matters was that most of the witnesses, like Livingston, live on the Navajo Nation, particularly hard hit by the pandemic.
Judge William Johnson granted Duncan's request, moving Livingston's sentencing to July 19. On June 17, he moved the sentencing hearing again, this time to Aug. 23, including the deadlines. He gave no reasoning, according to the docket.
Johnson then moved the sentencing hearing again on July 28, to Sept. 8. Again, he gave no reason. However, in the case of Allister Quintana where he is also the sentencing judge, he wrote on the docket he has an "extended unavailability" as the reason to push out Quintana's sentencing hearing to September.
According to the plea deal signed by prosecutor David Cowen, Livingston will be entitled to a two-level reduction in the federal sentencing guidelines, although where that puts his sentence is unknown pending the outcome of a pre-sentence report.
According to the plea, Livingston admitted to beating Lamebear with his hands, feet and a metal flashlight causing severe head, face and body injuries.
Although Magistrate Judge Laura Fashing took the plea, she deferred final acceptance until the sentencing hearing in front of Johnson.
For more details on the incident, see the case write-up or see past coverage of this case
Do you have information about this case? NM Homicide needs your assistance. Please fill out this form or contact us.
Continue reading "Troy Livingston sentencing delayed to September for beating death of girlfriend" →