See the full case summary or past stories on the case
ALBUQUERQUE, N.M. — Over a year after he pleaded guilty to stabbing his cousin 10 times, as he begged for him to stop, Zachariah Joe will be sentenced to 15 years in prison during a virtual hearing in January 2021.
Joe, 28, of Shiprock, is set be virtually sentenced at 3 p.m., Jan. 14, 2021 in the Vermejo courtroom in Albuquerque by District Judge James Browning.
He pleaded guilty on Oct. 31, 2019, to a criminal information charging him with second-degree murder for Brett Micah Morgan's death, offered by federal prosecutor David Cowen. Joe admitted to stabbing Morgan 10 times in the chest and neck. The plea deal mandates Morgan's sentence will be 15 years, assuming Browning accepts the plea.
Browning's only discretion will be in how long Morgan will be on supervised release after serving his prison sentence. Magistrate Judge Kirtan Khalsa initially accepted the plea in October 2019.
Cowen and Joe's attorney, Melissa Morris, both wrote sentencing memorandums although did not order a pre-sentence report be completed.
Joe will appear remotely for the hearing.
The stabbing
On Jan. 3, 2019, Joe showed up at a house where Morgan, 32, and another man, identified by the initials B.M., were hanging out. Joe had just been fired from Burger King in Shiprock, Federal Bureau of Investigations Agent Lance Roundy wrote in an affidavit for a criminal complaint for the arrest of Joe.
Joe hit Morgan in the face with the back of his hand, then tried to attack Morgan, on the ground, but B.M. wrestled him to the ground. Morgan and B.M. got out of the house and Joe could be heard searching through kitchen drawers and cabinets. B.M. ran to Joe's house and broke a window. While he was gone, Joe had stabbed Morgan 10 times, Roundy wrote.
Joe admitted in the plea deal to stabbing Morgan as he begged him to stop.
Another witness, D.T., told Roundy that he saw Joe kicking an unresponsive Morgan, after he had been stabbed, Roundy wrote.
Sentencing memorandums
Cowen and Morris both submitted sentencing memorandums imploring Browning to accept the binding plea deal, which mandates a sentence of 15 years for Joe.
Cowen wrote in his sentencing memorandum that Morgan was Joe's close friend, and cousin, and that his death was "completely avoidable," although he never specifies how it was avoidable. At the onset of the case, he worked with Morris to "investigate what took place with the goal of working towards a reasonable outcome."
Cowen wrote that the sentencing guidelines for Joe put his sentence much higher, at just under 20 to to 24 years, but the decrease in sentence will avoid a trial. He wrote:
The proposed plea agreement avoids forcing the victim's family, who is also Defendant's extended family, to testify about the facts outlined above. One of the victim's family members voiced an opinion that the family did not agree with the stipulated 15-year sentence, PSR ¶ 102, but in finalizing the plea agreement the government received support to resolve the case with this proposed 15-year sentence from the victim's mother and stepfather. This support naturally came with emotion and a realization that no term of imprisonment would bring the victim back to the family.
The plea and 15-year sentence will allow the victim's family "an opportunity to reconnect with the Defendant's side of the family," Cowen wrote.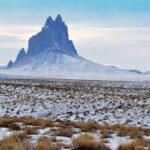 Joe's familial history was a childhood of physical abuse perpetrated by his alcoholic father, he wrote.
"According to Defendant's mother, he unfortunately inherited his father's tendency to become angry when he drinks alcohol," Cowen wrote.
Joe had a history of misdemeanor convictions from age 18 to 21, which appear to be two drunk driving arrests and a charge of assault on an officer. He was never convicted of a felony but the convictions gave him a criminal history category of IV, he wrote.
Morris wrote in her sentencing memorandum for Joe that he has been drinking since he was 13 and when he drinks, "his personality changes and he sometimes does things that he would not do otherwise."
Although his family is "saddened and confused by his actions," they are still supportive of him. Joe never intended to kill his cousin and does not know how the events leading up to his brutal stabbing resulted in it, she wrote.
"Mr. Joe respectfully submits that this offense, like every other criminal offense he committed in the past, is the product of the disease of alcoholism, which in turn may be the product of his traumatic childhood experiences and his family history of alcoholism," Morris wrote.
Morris submitted a packet of seven letters on Joe's behalf, dated around December 2019.
Do you have information about this case? NM Homicide needs your assistance to tell the stories of homicide victims. Please fill out this form.
See the full case summary, as well as a more complete narrative of the killing. Read the affidavit for a criminal complaint written by FBI Agent Lance Roundy. See all the documents on Google Drive or Document Cloud view the case and documents on Court Listener.