Plea deal mandates a 15-year sentence for Zachariah Joe

The magistrate judge deferred acceptance of the plea until the "final disposition hearing"

No sentencing hearing has been set
See the full case summary
ALBUQUERQUE, N.M. — A 28-year-old Shiprock man pleaded guilty to second-degree murder, Oct. 31, 2019, for the stabbing death of a 32-year-old Navajo Nation tribal member at the beginning of the year.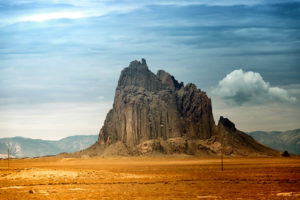 Zachariah Joe pleaded guilty in U.S. Magistrate Court in Albuquerque to a criminal information charging him with second-degree murder, according to court documents.
According to the plea deal, Joe admitted killed Brett Micah Morgan by stabbing him 10 times in the chest and neck on Jan. 3, 2019.
The plea deal, signed off on by federal prosecutor David Cowen, states Joe would only receive a 15-year sentence, although any time spent on supervised release after serving a prison sentence would be up to U.S. Magistrate Judge Karen Molzen.
According to the minutes from the plea hearing, Molzen deferred acceptance of the plea to the "final disposition hearing."
The plea deal states Molzen can wait until she sees a presentence report to accept, or deny, the plea deal.
The minutes state Molzen ordered a presentence report be prepared but no further hearings are set, including a sentencing hearing.
In the plea, Joe admitted to killing Morgan by stabbing him.
Joe came to a house where Morgan and another man, only identified by the initials B.M., were hanging out Joe had been fired from Burger King in Shiprock. Joe attacked Morgan while in the house but B.M. tackled him. Joe then locked both men out of the house, found a knife, came outside, started a fight with Morgan and stabbed him to death, according to the plea deal.
"While I stabbed John Doe, he begged for me to stop, but I did not," Joe attested, according to the plea deal. "In doing so, I acted with callous and wanton disregard for human life."
No further hearing dates have been set.
Do you have information about this case? NM Homicide needs your assistance to tell the stories of homicide victims. Please fill out this form.
See the full case summary, as well as a more complete narrative of the killing.
Read the affidavit for a criminal complaint written by Federal Bureau of Investigation Agent Lance Roundy.
See all the documents on Google Drive or Document Cloud view the case and documents on Court Listener.
Suspect: Zachariah Stanley Joe
Victim: Brett Micah Morgan (referred to in court documents as B.M.M., year of birth 1986, an enrolled member of the Navajo tribe)
Charges: Open count of murder
Status: Guilty plea to second-degree murder, judge has deferred on acceptance of the plea
Date of incident: Jan. 3, 2019
Investigative agencies: Federal Bureau of Investigations, Navajo Nation Criminal Investigation Section
Location: Shiprock, San Juan County
Federal Magistrate case number:19-mj-00030
Federal District case number: 19-cr-03746