See the case write-up
ALBUQUERQUE, N.M. — Jansen Peshlakai is asking a federal judge to release him to a halfway-house pending trial because of the coronavirus pandemic.
Peshlakai allegedly ran down 20-year-old Dakota Whitehat on July 13, 2018. Whitehat was in a vehicle that stopped because Peshlakai was fighting with his wife on the side of the road and, according to one report, screaming for help, according to court documents.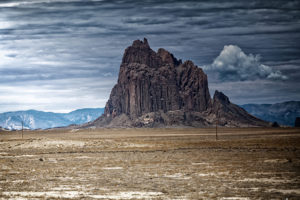 A grand jury indicted Peshlakai on a charge of second-degree murder three months later, on Oct. 2. 2018.
Peshlakai's competency to stand trial was an issue from the start of the case and he was found not competent on June 14, 2019, before being rehabilitated and found competent on March 20, 2020, his attorney, Edward Bustamante, wrote in a motion for his release.
He was then returned to New Mexico on April 17, 2020, and taken to the Cibola County Correctional Center outside Milan, a private jail run by CoreCivic, Bustamante wrote.
Peshlakai previously appealed the initial order that he be held without bail. It was denied. Because of the coronavirus pandemic and Peshlakai being transferred, Bustamante filed the new motion for release on April 20, 2020.
"Jansen Peshlakai is an at risk detainee due to his permanent closed head injury and his course of medications that make him vulnerable to any health threat while detained," Bustamante wrote.
He asked that his client be released to his daughter, Jennifer Peshlakai, in Oklahoma, or his mother, in Churchrock.
Prosecutor Allison Jaros wrote in a response, dated April 23, 2020, that Bustamante did not argue that his client is no longer a flight risk or a danger to the community and that the pandemic would not make it less likely he would violate court orders and drink or harm others if released from custody.
"Defendant's mental condition has improved since his incarceration, likely due to his forced sobriety," Jaros wrote.
According to Peshlakai's own doctor, he requires "24/7" supervision for safety, food preparation, medication administration and assistance with other basic daily activities, she wrote.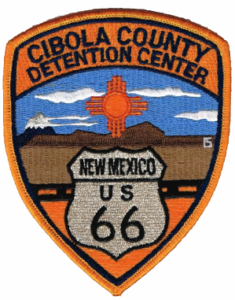 "The COVID-19 pandemic simply has no bearing on whether conditions of release can reasonably assure the defendant's appearance in court and the safety of the community," Jaros wrote.
She wrote that Peshlakai is also not particularly at risk from the coronavirus, citing a New York case where a man with dementia and a history of strokes and heart attacks was denied pre-trial release during the pandemic.
"It would be pure speculation for the Court to presume that Defendant's underlying conditions pose a greater risk to his safety than if he was released back into the public, where he could resume drinking," Jaros wrote.
She wrote that when he was arrested, he also had three outstanding warrants. One was a New Mexico probation violation case, although she did not specify if it was federally issued or a state case, and two for failing to appear in court in Oklahoma.
In a March 30 response to the United States Marshals Service, Cibola County Correction Center Warden Luis Rosa Jr. wrote a vague letter that the facility is following proper guidelines and instituting social distancing within the facility.
That comes in stark contrast to reporting by Jeff Proctor at New Mexico In Depth. Proctor wrote that inmates had to sign a waiver before receiving face masks.
According to a May 12 filing by Jaros, two federal inmates have tested positive for the coronavirus. They were transferred from Otero County in early May, 2020.
The incident
On July 13, 2018, Dakota Whitehat, 20, was walking down U.S. Highway 491, near Shiprock, when a car picked him up. After turning onto Indian Services Route/BIA Route/Navajo Route 13, the driver stopped because Jansen Peshlakai and his wife appeared to be in a physical fight, according to a deputy field investigation by Barbara Nabors.
"Per law enforcement, both the man and the woman of the parked vehicle became aggressive towards the occupants of vehicle one," Nabors wrote. "For unknown reasons the decedent began walking eastbound on the opposite side of the road."
Peshlakai allegedly turned his car around and ran down Whitehat, who was 15 to 20 feet off the highway, she wrote.
Jaros wrote in an opposition to Peshlakai's appeal of his detention that the woman, Peshlakai's wife, was yelling "Help me! Help me!" when Whitehat, and the people who picked him up, came onto the scene.
When Peshlakai's unnamed wife tried to get into the stranger's truck, Peshlakai allegedly rammed the truck, then ran over Whitehat, who was on foot, Jaros wrote.
Nabors did not mention any vehicle ramming.
Peshlakai had been drinking prior to allegedly running over Whitehat, Jaros wrote.
For more details, see the case write-up.
Do you have information about this case? NM Homicide needs your assistance. Please fill out this form or contact us.
See all the documents this case on Google Drive or Document Cloud. View the docket on CourtListener.com.
Below is the approximate location of the alleged attack