The judge denied a motion to dismiss Anthony Wagon's case

Attorneys to address if statements made following the illegal seizure should be suppressed
See the full case write-up or more stories on this case
AZTEC, N.M. — Attorneys have an hour to argue, Oct. 24, 2019, if statements Anthony Wagon made to Farmington Police detectives should be suppressed after they illegally seized him while on the Navajo reservation.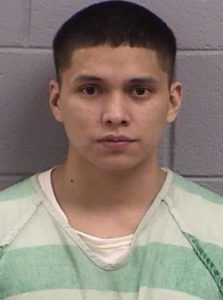 Oral arguments are set for 2:30 p.m., Oct. 24, 2019 in the District Court in Aztec in front of District Court Judge Daylene Marsh.
Wagon allegedly ran down his aunt's husband, April 26, 2017, in his car because he was allegedly mad about getting taken to the ground during a scuffle.
Marsh previously denied a May 22 motion to dismiss the entire case filed by Wagon's defense attorney, Craig Acorn. Acorn filed a separate motion to suppress Wagon's statements on April 25.
On June 11, Marsh held a hearing where she heard testimony from Det. Chris Stanton and Sgt. Travis Spruell.
Following the hearing, on July 31, 2019, she filed an order denying the motion to dismiss and ordering additional briefing on issues not addressed in the original briefings, specifically related to the police's illegal seizure of Wagon.
In her order, she summarized the testimony presented:
The night of the crash, Farmington Police detectives Chris Stanton, Jesse Griggs and Chad Herrera drove to Wagon's address on the Navajo Nation in an unmarked Ford F-150, Marsh wrote.
They spotted Wagon's vehicle and as they approached, they saw Wagon come out of a house carrying a box. When he saw them, he allegedly ducked behind it, she wrote.
Detectives shouted at Wagon to come out from behind the vehicle and he did, with his hands up, and started talking to the detectives. None of their body cameras or audio recorders were recording, Marsh wrote.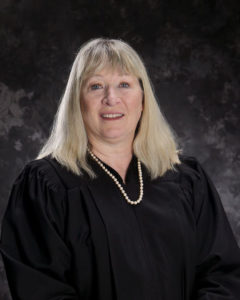 Wagon allegedly started "making statements that implicated him in the crash" and the three detectives got him to get into their vehicle, where they drove him to the border of the Navajo Nation, where he was moved into Sgt. Travis Spruell's police car, she wrote.
Spruell was recording, unlike the three detectives, she wrote.
Marsh wrote that the detectives illegally seized Wagon and rejected the prosecution's argument that the seizure was "lawful for purposes of 'officer safety.'"
The seizure was not an arrest and "resolved almost immediately into a consensual encounter and remained that way."
Further, it was not illegal for the detectives to transport Wagon off of the Navajo Nation, even though Wagon was intoxicated and this likely contributed to his "improvident decision."
Although Acorn made an issue of the lack of department-mandated recordings, their lack did not "persuade this Court that it should ignore Detective Stanton's testimony as untruthful."
Marsh wrote that Stanton's explanation, that he believed he turned on his body cam but it either did not record because of a bad battery or full memory card, was "not particularly satisfying, but it was a reasonable one."
She wrote that it was not illegal for detectives to take Wagon off of the reservation, even though his initial seizure was illegal.
However, there was a "closer call" over the motion to suppress Wagon's statement because she already concluded his seizure was illegal.
"Whether the particular evidence the State seeks to admit at trial and Defendant seeks to suppress was  discovered as a result of, or was derived from, the exploitation of Defendant's illegal initial seizure or whether the evidence may have been purged of the taint of the illegal seizure requires legal analysis that the parties have not briefed," Marsh wrote.
She ordered the prosecution brief the issue first, with a 15-day deadline, followed by the defense's response 15 days later.
Prosecutor Brian Decker filed his supplemental brief and Acorn filed his response.
Do you have information about this case? NM Homicide needs your assistance to tell the stories of homicide victims. Please fill out this form.