See the full case write-up here
LAS VEGAS, N.M. — Richard Griego's first-degree murder trial will likely not go to trial on Oct. 7, 2019, the date it had been scheduled for, after his attorney filed a motion questioning his competency to stand trial.
According to a public docket for the case, attorney Todd Farkas filed a "Notice of Competency Issue and Motion to Stay Proceedings" on Sept. 11, 2019.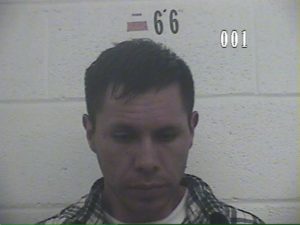 Farkas' notice and motion come exactly one year after the case started moving toward trial after it was placed on hold the first time for the same issue.
On Sept. 11, 2018, according to the docket, an order was entered lifting the stay previously imposed on the case after the issue of competency was withdrawn by Farkas.
The case had been functionally paused the first time on Nov. 15, 2017, when Griego's competency was officially questioned for the first time, although minutes from status hearings note that the attorneys and judge were aware that competency may be an issue.
On March 28, 2017, Richard Griego allegedly threw Jimmy Griego off of a bridge over the Pecos River on State Road 3, an allegation backed up by data from an ankle bracelet Richard Griego was wearing from a separate case which used GPS to track his movements, according to an affidavit for an arrest warrant. On May 1, 2017, Richard Griego was bound over to District Court on charges of first-degree murder and tampering with evidence following a preliminary examination.
Do you have information about this case? NM Homicide needs your assistance to tell the stories of homicide victims. Please fill out this form.
For more on this case, including the issue of competency, please see the case summary.
Suspect: Richard Griego
Victim: Jimmy Griego
Charges: First-degree murder, tampering with evidence
Status: Pending; stayed for competency on Sept. 11, 2019
Date of incident: March 28, 2017
Agency: State Police
Location: Pecos River Bridge, State Route 3, Ribera, San Miguel County
Magistrate case number: M-48-FR-201700095
District case number: D-412-CR-201700129