FBI agents originally charged John Lodgepole with murder for allegedly killing a woman by repeatedly kicking her in the head on Aug. 1, 2019

Despite being arrested, his case was sealed until a day before he was arraigned on an indictment for

 voluntary manslaughter

His case has been postponed three times already
See the case write-up or read more stories about this case
ALBUQUERQUE, N.M. — John Lodgepole's trial on a charge of voluntary manslaughter for the alleged Aug. 1, 2019 beating death of a woman in Nenahnezad has been tentatively set for June 1, 2020.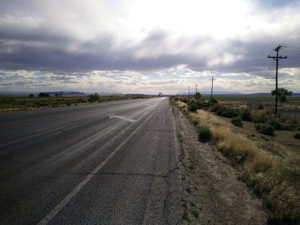 Lodgepole was first arrested, and charged with murder, on Aug. 1, 2019, the night he allegedly kicked a woman in the head repeatedly, killing her.
A federal grand jury indicted Lodgepole, 20, on a charge of voluntary manslaughter on Oct. 9, 2019, alleging "upon a sudden quarrel and heat of passion, and therefore without malice, unlawfully" killed a woman only identified by the initials M.W. (YOB: 1975).
Since he was arraigned on Oct. 28 by Magistrate Judge Kirtan Khalsa, his case has been continued three times at the request of his defense attorney, Melissa Morris. He pleaded not guilty during that hearing and waived a detention hearing.
A trial is tentatively set for June 1, 2020, per a court order to continue on March 10, 2020, but in her motion to continue the case, Morris wrote she has not begun plea negotiations with prosecutor Raquel Ruiz-Velez.
The incident
San Juan County Sheriff's deputies responded on Aug. 1, 2019, to a house south of the Chapter House in Nenahnezad, after the owner called 911, Federal Bureau of Investigations Agent Jordan Spaeth wrote in an affidavit for a criminal complaint.
The homeowner, identified by her initials of E.L., told deputies she was drinking with the victim, M.W., when Lodgepole threw M.W. to the ground and started kicking her in the head, he wrote.
When investigators spoke to E.L., she said Lodgepole arrived at the house earlier that night and was verbally abusive toward her and M.W. As the night went on, he threw M.W. to the ground and kicked her in the head.
"Lodgepole then fled the residence and E.L. contacted 911," Spaeth wrote. "Deputies were notified a short time after arrival that Jane Doe was pronounced dead at the scene by Emergency Medical Personnel."
Deputies found Lodgepole in the parking lot of the chapter house. He was covered in blood. They detained him and Navajo Police officers arrested him when they arrived on scene, he wrote.
Outside the house, investigators found a bloody metal baseball bat and shoe prints near where M.W.'s body was found and resembled the soles of Lodgepole's shoes.
The field investigator with the Office of the Medical Investigator found three wounds to M.W.'s head, including one that likely fractured her skull.
Spaeth charged Lodgepole with murder.
Sealed records
Although Lodgepole was arrested on Aug. 1, the court docket does not show that he was ever arraigned or assigned a lawyer until two months later, three weeks after prosecutors indicted him, on Oct. 9.
The indictment is the fourth entry on the docket. Entries two and three are missing, presumably sealed.
The complaint for his arrest, and the entire case, appears to have been sealed until Oct. 24, 2019, the day before he was arraigned on the indicted charge of voluntary manslaughter, a downgrade from murder.
On Oct. 25, 2019, in Albuquerque, federal Magistrate Judge Paul Briones ordered Lodgepole held without bail and on Oct. 28, Khalsa arraigned him.
Nothing in the court record indicates why Lodgepole would have been arrested, and held without bail, without being arraigned or assigned an attorney, or why the case would have been sealed, even though he was arrested.
Do you have information about this case? NM Homicide needs your assistance to tell the stories of homicide victims. Please fill out this form.
See the case write-up here