ARTESIA, N.M. — State Police are asking for the public's help to identify the person and vehicle that hit and killed a 39-year-old Roswell man on April 11, 2020 on U.S. Highway 82 outside of Artesia.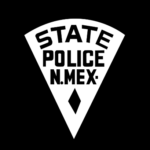 State Police officers found Jenio Berdoza, 39, had been hit by a vehicle that fled from the scene, on U.S. Highway 82, near mile post 80, State Police Officer Ray Wilson wrote in a press release.
"Berdoza was transported to Artesia General Hospital where he succumbed to his injuries and was pronounced deceased by the Office of the Medical Investigator," he wrote.
Berdoza, of Roswell, was walking on the side of the highway when he was hit by the vehicle, which then fled the scene, he wrote.
"If you were a witness or have any information about this crash, you are urged to call the New Mexico State Police at (575) 382-2500 option 1 and tell the dispatcher you have information related to the U.S. Highway 82 hit and run," Wilson wrote.
See the case write-up or check for updates via the case's tag.
Do you have information about this case? NM Homicide needs your assistance. Please fill out this form.