Editor's Note: This story published late, eight months after sentencing, because court records were not previously available.
Read the case write up
SANTA FE, N.M. — Paulo Vega-Mendoza will spend 12 years in prison for crashing into motorcyclist Paul Padilla and killing him, in 2017.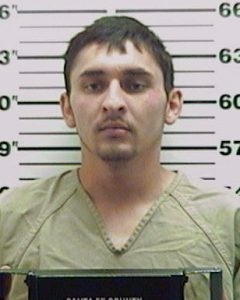 District Court Judge T. Glenn Ellington sentenced Vega-Mendoza, 25, of Santa Fe, to 12 years followed by three years of supervised probation on Sept. 27, 2019. He had previously pleaded guilty to a single count of DWI vehicular homicide on April 29, 2019, under a plea signed by prosecutor Blake Nichols.
Ellington gave Vega-Mendoza credit for 792 days served, just over two years, for time spent in jail and on electronic monitoring prior sentencing.
Vega-Mendoza ran into the back of Padilla's motorcycle, April 15, 2017, on Airport Road in Santa Fe. He fled from the scene and then crashed his own car, a Dodge Neon. It landed on its hood.
Witnesses, and then officers, allegedly chased Vega-Mendoza on foot before he tried to climb and fence and it broke, throwing him backward.
Padilla, 63,  died from extensive brain injuries on April 25, 2017.
For more details, please see the summary of the case.
Do you have information about this case? NM Homicide needs your assistance. Please fill out this form.
See the case documents on Google Drive. or Document Cloud