• Troy Livingston pleaded guilty in August to second-degree murder
• He beat to death Tyler Lamebear, his girlfriend
Update: Sentencing has been continued to Sept. 9, 2021.
See the case write-up or more stories about the case
ALBUQUERQUE, N.M. — Troy Livingston is set to be sentenced on Nov. 12, 2020, after he pleaded guilty in August to second-degree murder for beating his 19-year-old girlfriend to death.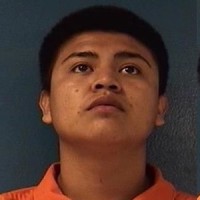 A notice on the docket states the sentencing will be at 9:30 a.m. in the Cimarron courtroom in front of District Judge William Johnson.
The docket and notice do not state if the hearing will be in person, virtual, a combination of the two or if that has not been decided yet.
Livingston, 20, of Breadsprings, pleaded guilty on Aug. 4, 2020, to a criminal information charging him with second-degree murder for Tyler Lamebear's beating death on April 6, 2019. Livingston is an enrolled member of the Navajo Nation. Second-degree murder carries a maximum sentence of life.
According to the plea deal signed by prosecutor David Cowen, Livingston will be entitled to a two-level reduction in the federal sentencing guidelines, although where that puts his sentence is unknown pending the outcome of a pre-sentence report.
According to the plea, Livingston admitted to beating Lamebear with his hands, feet and a metal flashlight causing severe head, face and body injuries.
Although Magistrate Judge Laura Fashing took the plea, she deferred final acceptance until the sentencing hearing in front of Johnson.
It appears from the docket that the pre-sentence report may have been filed because entry 50 from the docket is missing, pre-sentence reports are not public and a sentencing date has been set.
What federal probation officers think his sentencing range should be has not been entered into the court docket yet. It is usually revealed either through a prosecution or defense sentencing memorandum.
A federal grand jury previously indicted Livingston on a charge of first-degree murder on Jan. 29, 2020.
Sentencing guidelines
The base offense level, per the sentencing guidelines for second-degree murder, is 38. The plea deal provides Livingston with a two-level reduction for pleading guilty, putting the base level at 36.
According to the federal sentencing table, with little or no criminal history, that puts Livingston's proposed sentence, sans any increases or decreases, at 16 to 20 years. At a base offense level of 38, the range increases to 20 to 24 years.
According to New Mexico and federal court records, Livingston has one past criminal case, for intoxicated driving and child endangerment from March 2019. Prosecutors dismissed that the case at the magistrate level, without prejudice, on May 8, 2019 in a form dismissal and wrote that Livingston was in federal custody for "an alleged capital offense." Past arrests or convictions in tribal court are unknown. His addresses are listed as Church Rock and Vanderwagen in state court documents.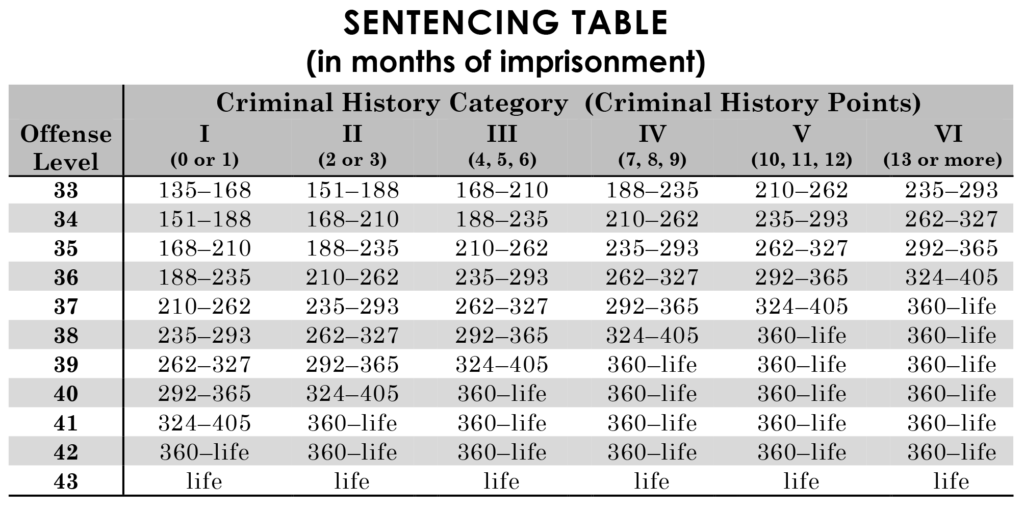 On April 6, 2019, Troy Livingston's mother, Gertrude Livingston, identified in charging documents as G.L., was at home when her son and his girlfriend, Tyler Lamebear, came home to her Rodeo Road home in Breadsprings, FBI Agent Monty Waldron wrote in a statement of probable cause for Livingston's arrest.
At 3 a.m., Livingston and Lamebear were arguing and Gertrude Livingston could "sense tension" between them. She then heard crying, which she believed was from her son hitting Lamebear. He ordered his mother out of the bedroom and she complied, Waldron wrote.
When she heard more crying, she went into the bedroom and saw her son allegedly stomping his girlfriend with his foot and described the girlfriend as being in a ball, her arms and hands around her head, he wrote.
"Again LIVINGSTON told G.L. to get out, so G.L. left the house," Waldron wrote. "LIVINGSTON locked the door behind G.L. From outside, G.L. could hear screaming, thumping and banging."
When it was quiet, the mother went back into the house and heard wheezing from inside the bedroom door. At some point, she called the Navajo Police Department to report a violent "dispute,"  Waldron wrote.
Officers found Lamebear lying on the floor, covered in blood, badly beaten. They asked her who beat her and she responded, "Troy did this to me." Livingston was lying on the bed next to his 2-1/2-year-old toddler, who was not harmed, he wrote.
Medics transported Lamebear to the Gallup Indian Medical Center. She either died at the hospital or before she arrived, he wrote.
Livingston told FBI Agent David Loos and Navajo Criminal Investigator Ben Yazzie, during an interrogation, that he "took it too far, way too far." He was angry Lamebear admitted to having sex with his friend. He also admitted to using a flashlight to beat her, Waldron wrote.
According to the autopsy report by Lori Proe, Lamebear had multiple "bruises, scrapes and skin tears of the face and scalp" and many of them had a distinctive shape, like that of a flashlight. Her nose was broken and there was bleeding in the deep tissues of her scalp and bleeding over the surface of her brain, which was swollen, "a change that can occur when the organ is damaged and/or deprived of oxygen."
Multiple ribs were broken and she was bleeding in her chest and what would be a bite mark on her left shoulder, Proe wrote.
According to a deputy field investigation by Harolynn Yazzie, she was covered in dried blood and her clothing was soaked in blood.
For more details on the incident, see the case write-up
Do you have information about this case? NM Homicide needs your assistance. Please fill out this form or contact us.
See the case documents on Google Drive or Document Cloud.
Previous stories
Breadsprings man pleads to second-degree murder for beating death of girlfriend
Breadsprings man indicted for first-degree murder in beating death of girlfriend