• Judge Amanda Sanchez Villalobos sentenced Anthony Faustine on a probation violation she previously released him on
• Faustine allegedly fled from police while drunk and crashed, killing Timothy Chino, two days after Villalobos released him on an absconder warrant
See the case write-up or previous stories
GRANTS, N.M. — An Acoma man will serve the remainder of his state sentence for drunk driving while he is held pending trial on a federal charge of second-degree murder that happened two days after a state judge released him on an absconder warrant.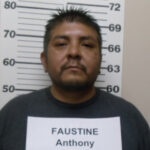 District Judge Amanda Sanchez Villalobos sentenced Anthony Faustine, 40, on Sept. 1, to 417 days after he admitted to violating his probation in the his 2016 DWI 3rd offense and fleeing an officer case. She also ordered him discharged from probation.
Faustine is in federal custody after a federal grand jury indicted him on June 8, 2020, on charges of second-degree murder and assault resulting in serious bodily injury for the crash on April 22, 2020 that, according to tribal court documents, allegedly killed Timothy Chino and severely injured Katrina Juanico.
Villalobos released Faustine, being held on an absconder warrant, on April 20, 2020, two days before he allegedly crashed a car while drunk, killing Chino. He was allegedly fleeing from tribal police officers when he crashed, according to tribal court documents.
He was initially arrested on April 9, 2020 on a bench warrant issued on Dec. 13, 2018, after he failed to appear for a hearing on the absconder allegations already filed against him, as well as a motion to revoke his probation, before Villalobos released him.
On Oct. 7, 2016, Faustine pleaded guilty to aggravated fleeing an officer, DWI third offense and driving on a license revoked for DWI, for an incident on Jan. 14, 2016, according to court documents.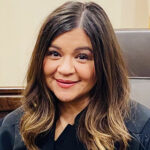 The plea deal, signed by prosecutor Brandon Vigil, gave Faustine a suspended sentence minus the mandatory 97 days he had to serve on the DUI charge. The plea was approved by District Judge Pedro Rael.
The original file in the magistrate case appears has been destroyed.
Do you have information about this case? NM Homicide needs your assistance. Please fill out this form or contact us.
See the case write-up or previous stories
Read the case files on Document Cloud or Google Drive
Previous stories
Acoma man arraigned for killing man in DWI crash after fleeing police