Update: The motion for reconsideration was denied on Sept. 23, 2020.
• Mansoor Karimi is asking for a sentence reconsideration after District Judge Mary Marlowe-Sommer gave him eight years
• A jury found him guilty of two counts of vehicular homicide by reckless driving
• The reconsideration comes after he was sentenced by video conference
• Karimi's attorney argued the First Judicial District Attorney's Office offered disparate pleas for similar charges
Read the case write-up
SANTA FE, N.M. — After receiving eight years in prison for the deaths of two men following a reckless driving crash, Mansoor Karimi's attorney is asking for less prison time because he was sentenced over video and prosecutors have offered more lenient pleas and sentences for "worse driving behavior than committed by the Defendant."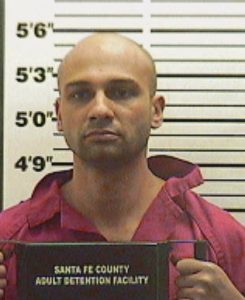 On Feb. 18, 2020, a jury found Mansoor Karimi, 42, guilty on two counts of vehicular homicide by reckless driving for the deaths of Ian Sweatt, 33, and Christopher Bryant, 30, after he T-boned their car on Dec. 16, 2016, according to jury verdict slips.
On July 17, 2020, District Judge Mary Marlowe-Sommer sentenced Karimi to eight years in prison and suspended an additional four years, of a possible 12-year sentence, which he will spend on supervised probation, according to a judgement and sentence.
According to Phaedra Haywoood of the Santa Fe New Mexican, Marlowe-Sommer told Karimi, before she sentenced him, he was driving too fast, "blew through a stop sign" and that the crash was avoidable.
She sentenced Karimi to four years for the death of Sweatt and four years for the death of Bryant. He received credit for five months time served.
Karimi's attorney, Tom Clark, filed a motion to reconsider the sentence on Aug. 18, 2020. He wrote that Karimi should have been sentenced in person, as his sentence could have been so high because the video feed affected Marlowe-Sommer's ability to "fully assess" his remorsefulness
"That the absence of any degree of humanity, in a proceeding done entirely by video and audio, affects the ability of the Court to impose a sentence consistence with a just and fair sentence," Clark wrote.
Clark previously asked the case be moved to the July date so Karimi could be sentenced in person. Marlowe-Sommer continued it to then. She noted that it was anticipated that in-court hearings could be held by then.
On July 7, Marlowe-Sommer designated the sentencing hearing as being held remotely, citing Supreme Court Order 20-8500-025, which requires all hearing, except for jury trials, be done remotely, unless the judge finds a "compelling need" to physically appear.
"There is nothing that cannot be communicated through audio-video connection by Defendant and counsel, and by audio-video or telephonic connection by the victims or any other persons," she wrote. "The particular circumstances of this case fail to demonstrate a compelling need for an in person sentencing hearing."
Clark wrote in his motion that he believed Karimi's due process rights were violated by the "impersonal, constraining, and awkward presentation of his sentencing argument by video."
"Defendant asserts that this potentially is a reason that contributed to the sentence in this case which exceeded the seven (7) year sentence requested by the State," Clark wrote.
Clark wrote in his motion that Mansoor also deserved to have his sentence reconsidered because prosecutors with the First Judicial District Attorney's Office treated Mansoor differently than the defendant in a similar case.
"Additionally, a few weeks after Mr. Karimi was sentenced, the State, by and through a different Assistant District Attorney presented this Court with a plea to a misdemeanor sentence in a case involving vehicular homicide by reckless driving, alleging worse driving behavior than was committed by the Defendant while Mr. (Kent) Wahlquist requested less than the maximum sentence, no such pre-trial resolution was ever offered to Mr. Karimi," Clark wrote.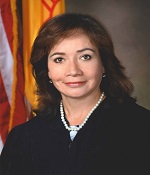 Clark appears to be referring to the case of Ryan Palma, charged with vehicular homicide and leaving the scene of an accident for the death of a 20-year-old motorcyclist. A grand jury indicted Palma on charges of vehicular homicide by reckless driving, knowingly leaving the scene of an accident causing death, tampering with evidence and failure to give immediate notice of accidents.
Haywood reported on Palma's case and that Marlowe-Sommer rejected a plea deal, July 31, 2020, where Palma would plead no contest to knowingly leaving the scene of an accident and have all the other charges dropped.
Haywood wrote that prosecutor Julie Gallardo said her office was offering Palma a plea of no contest to knowingly leaving the scene of the accident and all the other charges would be dismissed. The proposed plea deal for Palma does not appear in court records and it is not clear if the offer was for the misdemeanor form of leaving the scene of an accident or the felony form.
Clark wrote in Karimi's case that his client was only offered a plea with no agreement as to sentence. He went on to write:
"It is at best, an arbitrary and unfair charging decision against an individual without a valid explanation. Such non-uniform plea policies, varying drastically from one prosecutor to the next, are inherently unfair, and raise troubling questions about the charging decision in case;

While the Court rejected the plea, it certainly appears that justice, by way of plea policies, has less to do with the facts of any particular case and more to do with the individual prosecutor, or the individual charged. It is not about the facts of the case."
No new hearing has been set in the case.
To learn more about this case, please read the case write-up.
See the court documents on Google Drive or Document Cloud