See the case write-up
FARMINGTON, N.M. — The father of Jeremy Beard, allegedly intentionally run over in 2017, is suing the accused killer and his insurance company for his son's death.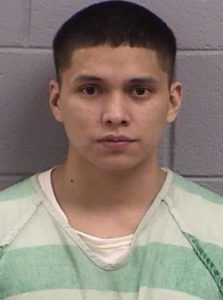 Christian Beard filed the lawsuit in Farmington District Court on April 24, 2020, naming accused killer Anthony Wagon, 23, relatives Hershell Wagon and Tina Wagon and insurance companies MGA Insurance Company and Gainsco Insurance Company.
Anthony Wagon allegedly ran down Jeremy Beard, 29, on April 26, 2017 with his truck, after Jeremy Beard took him down during a scuffle following accusations over a stolen beer. Jeremy Beard was his aunt's husband.
Anthony Wagon is charged with first-degree murder for Jeremy Beard's death and his case is ongoing.
Christian Beard's attorney, William Jaworski, wrote in the lawsuit that MGA and Gainsco insured the truck allegedly used to run over Jeremy Beard, and the three Wagons paid the insurance premiums.
When Anthony Wagon allegedly ran down Jeremy Beard, he operated the car in a "negligent and reckless manner," Jaworski wrote.
"The car accident that killed Jeremy Beard was foreseeable," he wrote. "The car accident was a proximate cause of Jeremy Beard's death."
He is asking for reasonable damages, compensatory damages for the loss of consortium, for the enhanced injury of death and punitive damages, according to the lawsuit.
No hearings have been set in the case.
Read more about the criminal case in the write-up or read more stories about the case
See the case documents on Google Drive or Document Cloud