• A jury found Isaias Lobato-Rodriguez guilty of second-degree murder
• His attorney wants a mistrial for three issues, including a lack of a self defense instruction
Read the case write-up
DEMING, N.M. — A Florida man is asking for a mistrial, after a jury found him guilty of second-degree murder for the strangling death of a woman outside Hachita in 2017.
The jury found Isaias Lobato-Rodriguez guilty of second-degree murder on Aug. 20, 2020, following a four-day trial and a single hour of jury deliberation, according to logs of the trial.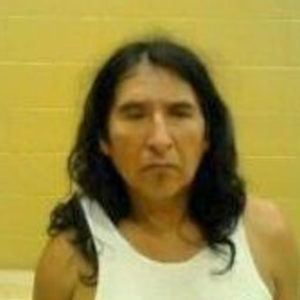 Lobato-Rodriguez's attorney, George Harrison, gave three reasons for a new trial in his motion:
• An improper comment by prosecutor Matthew Bradburn, during opening statement over Lobato-Rodriguez asserting his right to remain silent, citing the 2007 case State v. Rodriguez.
• A failure to correct an improper translation in which Lobato-Rodriguez mumbled that he thought the victim told him he would "be dead that day."
• The denial of a previous motion to suppress, previously denied twice by the judge.
A hearing on the motion to reconsider is set for 10 a.m., Oct. 26, 2020, along with his sentencing hearing.
On March 17, 2017, Isaias Lobato-Rodriguez, of Florida, allegedly tied a belt around Connie Lopez's neck, strangling her in the front seat of her rented mini-van, two miles east of Hachita in Grant County, according to a statement of probable cause.
He allegedly told two Border Patrol agents, one of whom found Lopez's body, that she was going to kill him and his family and that he was with other people in a berm in the desert. The agents could find neither footprints nor signs of anyone else.
For more details on the killing of Connie Lopez, see the case write-up.
Improper comment
Harrison wrote in this motion that telling the jury that Lobato-Rodriguez asserted his right to remain silent was not a harmless error. Specifically, Bradburn said:
"Agent (Moises) Mascorro then went to the Deming State Police office which is where Mr. Lobato Rodriguez has been taken from the scene. He got brought back from there to Deming and he wasn't free to leave, and he he he was the suspect I mean, that's it, and so, Mr. Agent Mascorro did engage in conversation with Mr. Lobato Rodriguez and Mr. Lobato Rodriguez asserted his right to remain silent."
The prohibition on mentioning a defendant asserting his right to remain silent has existed since the Miranda rights were established and is "well known to all attorneys," Harrison wrote.
"There is no reason to mention exercising Miranda rights in opening statement other than to prejudice the defendant," he wrote.
After Bradburn made the statement, Harrison moved for a mistrial, which the judge denied.
In a response to the motion to reconsider, Bradburn wrote that the judge "fully considered" the objection and request for a mistrial and evaluated it according to another 2007 case, State v. Pacheco, and the judge offered a "curative instruction" which Harrison objected.
"The Court fully considered this issue on more than one occasion during trial and made its ruling," Bradburn wrote. "There is nothing asserted by the defendant in his Motion to Reconsider to justify the Court reversing its trial ruling."
Translation error
Harrison wrote that Lobato-Rodriguez said the victim, Connie Lopez, told him "he would be dead that day." The interpreter did not translate the phrase during the "case in chief" and the statement was "essential to the defense theory of the case."
"The interpreter did interpret other statements of the defendant which had much different meaning without that statement. Counsel for the defendant told the Court that some statements were not being interpreted but could not tell the substance. The defendant had no way to know his statement was not translated for the jury," Harrison wrote.
Interpreter Heidi Swanson tried to clarify the problem later, outside of the presence of the jury. Harrison wrote, from the tapes of the trial:
"-Heidi Swanson interpreter: The interpreter needs to clarify statement of earlier what have done I was interpreting for Mr. Lobato he was asked am about and when he was going to go with Mrs. Connie, Ms. Connie; and about the mountains and I don't remember know exactly what the whole statement that was asked, but he said that he was going to go and that she asked him to look to the right to see that beautiful or the pretty mountains and because he was never going to see it again and then at that point he said mumbled something and the interpreter I asked for repetition he was asked for repetition but he did not repeat the same statement so interpreter I just interpreted what he had said which he did not repeat the part which where she said that he was not going to see the mountains anymore because he was going to be dead and so that part was not repeated for Mr. Lobato and so the interpreter did not repeat that part."
Bradburn said in closing statements that Lobato-Rodriguez did not say Lopez posed a threat, Harrison wrote.
"The State conceded that the omitted testimony would change the course of the trial during argument to correct the interpretation," Harrison wrote.
Judge Jarod Hofacket also denied a a self defense jury instruction, Harrison wrote.
Harrison also filed a motion specifically to correct the error.
Bradburn wrote in response that Hofacket found Lobato-Rodriguez "had a full and fair opportunity to testify on cross examination" and on re-direct.
"Whatever the claimed shortcomings of the court interpreter, the defendant and his attorney had a complete opportunity to communicate the defendant's version of events to the jury," Bradburn wrote. "Noteworthy in this connection, the defendant only articulated this claim to the Court after the close of all evidence in the case. "
Motion to suppress
Harrison also raised a previous motion to suppress that had been twice denied before, where he argued that Lobato-Rodriguez was in custody when he was questioned by U.S. Border Patrol agents.
"This is a Mexican National who came to a Border Patrol Agent and admitted he was here illegally. He was not free to go. He was ordered to sit on the ground. At trial the Court learned that the statements made to the first officer were not I killed her but an untranslatable phrase. Further questioning after being detained by border Patrol should be suppressed. When mirandized he requested an attorney," Harrison wrote.
Bradburn wrote in response that the judge "should decline the defendant's invitation to second guess itself" and the motion presented no new issues.
See the case documents on Google Drive or Document Cloud
Read the case write-up
Previous stories
Trial date set for Florida man accused of strangling woman near Hachita