• A Court of Appeals judge suggested the appeal be dismissed as Scott Bachicha does not face a double jeopardy violation
• Judge Brett Loveless stayed the case pending the appeal
• The case has been going on for over three years and was initially dismissed after a prosecutor missed deadlines
ALBUQUERQUE, N.M. — The Court of Appeals filed a proposed disposition that Scott Wade Bachicha's right against double jeopardy would not be violated if prosecutors moved forward with a firearms enhancement in the involuntary manslaughter case against him.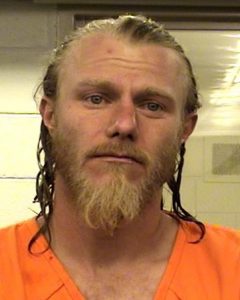 In a proposed summary disposition filed on Sept. 10, 2020, Court of Appeals Judge Miles Hanisee wrote that the New Mexico Supreme Court rejected the basis of the double jeopardy claim Ramczyk used in State v Baroz, where the supreme court found that a firearms enhancement did not violate double jeopardy even though the use of a firearm is an element of the charge.
"Given the holding in Baroz, we propose that the firearm enhancement in this case does not violate double jeopardy," Hanisee wrote. "Accordingly, we propose to reverse the district court's order dismissing the firearm enhancement."
District Judge Daniel Ramczyk dismissed the firearms enhancement in an order on Nov. 20, 2019, following a hearing. Prosecutors James Grayson and Mia Rubin then filed an interlocutory appeal of his decision on Jan. 29, 2020. The case has been stayed since the appeal was filed.
According to a flow chart provided by the Court of Appeals, Bachicha's attorney has 20 days to file a memo in response. The court could then issue another notice or issue an opinion. Once an opinion is issued, his attorney could file a motion for a rehearing.
The case
Bachicha, 35, allegedly shot and killed girlfriend Mindy Stuart, 30, with a shotgun blast to the neck on April 16, 2017. In court documents, Bachicha's attorneys argue the shooting was purely accidental but Albuquerque Police Department detectives initially charged him with an open count of murder, followed by a grand jury indictment on a charge of first-degree murder on May 2, 2017. (Read more details about the case in the write-up.)
After Second Judicial District prosecutor John Duran missed a series of deadlines, he dismissed the case without prejudice on Feb. 12, 2018 and then brought a new indictment on charges of involuntary manslaughter with a firearm enhancement and tampering with evidence, on Dec. 4, 2018. He left the case after Bachicha's attorney tried to call him as a witness.
On April 17, 2020, District Judge Brett Loveless granted a stay in the case, requested by Rubin, pending the outcome of the appeal on the firearms enhancement.
Among the motions that are now stayed pending the appeal is a speedy trial motion Maestas filed on Jan. 10, 2020.
"In this case, the nearly three-year delay from Mr. Bachicha's arrest on April 16, 2017 and charging to the present trial setting of March 26, 2020 (total: 1,066 days) is simply unconstitutional," he wrote.
Also pending is a motion to suppress statements as involuntary.
No further hearings are scheduled in either the appeal or in the case proper.
See the full case write-up.
See the documents on Google Drive or Document Cloud