• A change of plea hearing is set for Nov. 3, 2020
• John Lodgepole was initially charged with murder for kicking a woman in the head, killing her, before he was indicted on a charge of voluntary manslaughter
See the case write-up here or past stories on this case
ALBUQUERQUE, N.M. — A 21-year-old Fruitland man, accused of kicking a woman in the head and killing her in Nenahnezad, is set to plead on Nov. 3, 2020.
John Lodgepole's case is set for a change of plea hearing at 10 a.m., Nov. 3, 2020, according to a court docket.
Lodgepole was first arrested, and charged with murder, on Aug. 1, 2019, the night he allegedly kicked a woman in the head repeatedly, killing her. His case remained sealed, despite his arrest, until 15 days after a grand jury indicted him on a charge of voluntary manslaughter on Oct. 9, 2019.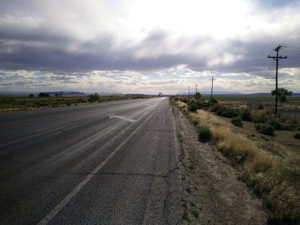 The indictment alleged he killed the woman "upon a sudden quarrel and heat of passion, and therefore without malice, unlawfully." She is only identified by the initials M.W. and her year of birth, 1975. She is identified as a Navajo Nation member.
The change of plea hearing will be conducted through Zoom and in front of Federal Magistrate Judge Steven Yarbrough.
Lodgepole has previously pleaded no contest in a state case to two counts of battery on a healthcare worker, where he was to receive a conditional discharge after finishing probation. After he was arrested and charged with murder, he admitted to a probation violation and was sentenced to 319 days in prison, according to state court documents.
San Juan County Sheriff's deputies responded on Aug. 1, 2019, to a house south of the Chapter House in Nenahnezad, after the owner called 911, Federal Bureau of Investigations Agent Jordan Spaeth wrote in an affidavit for a criminal complaint.
The homeowner, identified by her initials of E.L., told deputies she was drinking with the victim, M.W., when Lodgepole threw M.W. to the ground and started kicking her in the head, he wrote.
When investigators spoke to E.L., she said Lodgepole arrived at the house earlier that night and was verbally abusive toward her and M.W. As the night went on, he threw M.W. to the ground and kicked her in the head, he wrote.
"Lodgepole then fled the residence and E.L. contacted 911," Spaeth wrote. "Deputies were notified a short time after arrival that Jane Doe was pronounced dead at the scene by Emergency Medical Personnel."
Deputies found Lodgepole in the parking lot of the chapter house. He was covered in blood. They detained him and Navajo Police officers arrested him when they arrived on scene, he wrote.
Outside the house, investigators found a bloody metal baseball bat and shoe prints near where M.W.'s body was found and resembled the soles of Lodgepole's shoes, he wrote.
The field investigator with the Office of the Medical Investigator found three wounds to M.W.'s head, including one that likely fractured her skull, he wrote.
Spaeth charged Lodgepole with murder.
See the case write-up here or past stories on this case