• John Lodgepole's plea sets his sentence at 6 to 8 years
• Lodgepole wrote he punched a woman in the head 10 times, then threw her to the ground
• While she was on the ground, he grabbed a cinderblock and smashed the back of her head
• When he saw she was still breathing, he propped up her legs and beat her ankles with a cane
• Federal prosecutor Raquel Ruiz-Velez proffered the binding plea deal
See the case write-up here or past stories on this case
ALBUQUERQUE, N.M. — The Fruitland man who staved in a woman's head with a cinderblock, then beat her ankles with a cane after he saw she was still alive, will be sentenced to 6 to 8 years for the killing, after he pleaded guilty on Nov. 3, 2020.
John Lodgepole, 21, was initially charged with murder and then indicted on a charge of voluntary manslaughter, which brings a maximum sentence of 15 years, down from the maximum sentences of life for first- and second-degree murder.
Federal prosecutor Raquel Ruiz-Velez's offered plea deal states Lodgepole can only be sentenced to 6 to 8 years in prison for the brutal beating death of his mother's friend in Nenahnezad, if it is ultimately accepted by a federal district court judge. If accepted, the binding plea agreement controls the sentence range.
Magistrate Judge Steven Yarbrough accepted the plea, although he deferred final acceptance until sentencing in front of a district court judge, according to a plea minutes sheet.
Lodgepole wrote in a plea deal that he punched his mother's friend in the head and face 10 times because she called him names and threatened him. He then threw her to the ground and then he took a cinderblock and "smashed the back of her head." She is identified in court documents as M.W. (YOB: 1975).
"When I noticed that Jane Doe was still breathing, I took the block, placed it under her feet and used a cane to strike her ankles for approximately five or six times," according to the plea deal.
No sentencing date has been set.
The press release from the U.S. Attorney's Office on the plea makes no mention of the 6 to 8 year sentence.
Federal agents originally charged Lodgepole with murder after San Juan County Sheriff's deputies found him covered in blood in the parking lot of the Chapter House, across the street from where he beat the woman to death, on Aug. 1, 2019.
His case remained sealed, despite his arrest, until 15 days after a grand jury indicted him on a charge of voluntary manslaughter on Oct. 9, 2019.
FBI Agent Jordan Spaeth wrote in an affidavit for a criminal complaint that Lodgepole's mother, identified as E.L., told deputies she was drinking with the victim when her son threw M.W. to the ground and started kicking her in the head.
Earlier in the night, Lodgepole had been verbally abusive toward her and M.W., before he fatally attacked her, Spaeth wrote.
Outside the house, investigators found a bloody metal baseball bat and shoe prints near where M.W.'s body was found and resembled the soles of Lodgepole's shoes.
A request for the autopsy report is pending.
Why voluntary manslaughter?
The federal charge of voluntary manslaughter is defined as the unlawful killing of someone without malice and "upon a sudden quarrel or heat of passion." It is a downgrade from first- and second-degree murder.
According to the indictment, Lodgepole killed M.W. "upon a sudden quarrel and heat of passion, and therefore without malice."
Lodgepole was initially charged with murder by Spaeth.
According to federal law, first-degree murder is done with "malice aforethought" and is "every murder perpetrated by poison, lying in wait, or any other kind of willful, deliberate, malicious, and premeditated killing."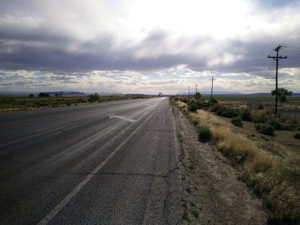 First-degree murder is also when someone dies "as part of a pattern or practice of assault or torture against a child or children." In the murder statute, torture is defined as the crime of torture, except without the requirement that the torturer is doing so "under the color of law." Under that definition, torture is an act "specifically intended to inflict severe physical or mental pain or suffering."
In the plea deal, Lodgepole said he took the cinderblock that he used to bash the back of M.W.'s head in with, put it under the legs and beat her ankles with a cane after he saw she was still breathing.
According to federal sentencing guidelines, a judge can increase a sentence beyond the sentencing guidelines if the perpetrator's behavior was "unusually heinous, cruel, brutal, or degrading to the victim."
"Examples of extreme conduct include torture of a victim, gratuitous infliction of injury, or prolonging of pain or humiliation," the guidelines state.
How the grand jury that indicted Lodgepole reached the conclusion that voluntary manslaughter was the appropriate charge is a mystery as grand juries are secret. The prosecutor's signature on the indictment is inscrutable, although Ruiz-Velez is the only attorney listed on the docket.
However, multiple articles articulate how grand juries will follow the lead of the prosecutor presenting the case to them. In the case of Breonna Taylor, a grand juror said that homicide charges were never even presented to them.
University of Dayton Law Professor Susan Brenner wrote in a 1996 article that "the federal grand jury has become little more than a rubber stamp, indiscriminately authorizing prosecutorial decisions."
A 2017 article in the Harvard Law Review that has no listed author opines that the failure to indict the officers who allegedly killed Michael Brown in Ferguson, Mo., and Eric Garner in Staten Island, N.Y., "merely drew public attention to flaws" that have been there the whole time.
"The complete prosecutorial control over the grand jury — particularly over the flow of information and grand jury procedure — solidifies the grand jury's dependence on the prosecutor," the anonymous author wrote.
Do you have information about this case? NM Homicide needs your assistance to tell the stories of homicide victims. Please fill out this form.
See the case write-up here or past stories on this case. View the case documents on Google Drive or Document Cloud.