• John Lodgepole beat Michaelene Warren and staved in her head with a cinderblock
• When he saw she was still alive, he propped up her legs and beat her ankles with a cane
• Prosecutor Raquel Ruiz-Velez gave him a plea deal of six to eight years
See the case write-up here or past stories on this case
Update: On April 2, 2021, the sentencing date was vacated. No reason was given and no new sentencing date has been set.
Albuquerque, N.M. — A sentencing hearing has been tentatively set for John Lodgepole, who pleaded guilty to manslaughter for beating Michaelene Warren, staving in her head with a cinderblock and, after he saw she was still alive, beating her ankles with a cane.
Lodgepole, 21, of Fruitland, is tentatively set to be sentenced at 3 p.m., April 14, 2021, by District Judge James Parker, according to a hearing notice. The hearing will be held virtually, via Zoom. No courtroom is listed on the hearing notice, entered on Feb. 10, 2021.
Lodgepole pleaded guilty to a single count of voluntary manslaughter, on Nov. 3, 2020, for Warren's brutal beating death, on Aug. 1, 2019, in Nenahnezad. He signed a binding plea deal that set his sentence at just six to eight years. The deal was proffered by federal prosecutor Raquel Ruiz-Velez. The sentencing judge, Parker, can still reject it.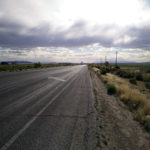 Lodgepole wrote in the plea deal that he punched Warren in the head and face 10 times because she called him names and threatened him. After throwing her to the ground, he took a cinderblock and "smashed the back of her head."
Warren, 43, was a friend of Lodgepole's mother.
"When I noticed that Jane Doe was still breathing, I took the block, placed it under her feet and used a cane to strike her ankles for approximately five or six times," according to the plea deal.
The reasons behind the plea deal are unknown. He was indicted Oct. 9, 2019, on a charge of voluntary manslaughter.
Do you have information about this case? NM Homicide needs your assistance to tell the stories of homicide victims. Please fill out this form.
See the case documents on Google Drive or Document Cloud