• Sentencing had been set for March 5, 2021
• Co-defendant Andrew Bettelyoun still hasn't been sentenced
See the case write-up or previous stories on this case
Update: Sentencing has been tentatively moved to June 25, 2021.
DULCE, N.M. — Allister Quintana's sentencing has been moved yet again, this time to March 2021, although a lack of required court filings appear to indicate the sentencing hearing will be pushed out further.
District Judge William Johnson moved the sentencing hearing to March 5, 2021, after Quintana's attorney, Ray Twohig, requested an extension of deadlines on Dec. 15, as he continues to wait for a psychological evaluation, made more complicated by the restrictions on in-person visits created by the pandemic. The motion to extend deadlines is Twohig's fifth in the case.
Problems completing Quintana's evaluation have been the reason behind many of the previous requested continuances.
Twohig wrote that the evaluation also brings up issues that "require further exploration."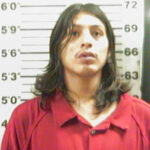 Twohig's sentencing memorandum was supposed to be filed by Dec. 30, 2020, although no memorandum appears in the court record.
Quintana, 26, pleaded guilty to a criminal information charging him with second-degree murder on Jan. 22, 2020. His codefendant, Andrew Bettelyoun, 25, previously pleaded guilty to conspiracy to commit kidnapping a year prior, on Jan. 30, 2019.
Quintana and Bettelyoun admitted to torturing Travis Howland, 28, before binding his hands and feet and leaving him, naked, in a closet to die on Feb. 2, 2018 in Quintana's house, according to court records. (Details are in the case write-up.)
Although Bettelyoun was supposed to be sentenced in May 2019, court records do not indicate that he was ever sentenced and he does not appear to be in the custody of the federal Bureau of Prisons.
Do you have information about this case? NM Homicide needs your assistance. Please fill out this form or contact us.
See all the documents for Allister Quintana or Andrew Bettelyoun on Google Drive. View the case files of Allister Quintana or Andrew Bettelyoun on Document Cloud.
Allister Quintana
Charges: First-degree murder, kidnapping resulting in death and conspiracy to commit kidnapping
Status: Plea to second-degree murder, sentencing pending
Relationship to victim: Cousin
Federal magistrate case number: 18-mj-01776
Federal district case number: 18-cr-03989
Defense attorney: Ray Twohig
Andrew Bettelyoun
Charges: Murder, conspiracy to commit murder and kidnapping
Status: Plea to conspiracy to commit kidnapping; sentencing pending
Relationship to victim: Cousin
Federal magistrate case number: 18-mj-03427
Federal district case number: 19-cr-00216