• Judge William Johnson sentenced Troy Livingston to 20 years after a plea to second-degree murder
• Livingston is appealing his sentence because the federal sentencing guidelines put his max at 17.5 years
• The judge noted he committed prior acts of domestic violence, prosecuted tribally
• Prosecutor David Cowen and defense attorney Theresa Duncan appear to have improperly sealed nearly all sentencing documents
ALBUQUERQUE, N.M. — A Breadsprings man who pleaded guilty in 2020 to violently beating his girlfriend to death with a flashlight, his feet and fists, while their 2 1/2-year-old was in the house, is appealing his 20-year sentence for second-degree murder.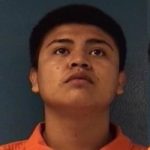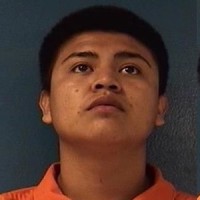 Troy Livingston's attorney, Theresa Duncan, filed the appeal on Sept. 20, 2021, 12 days after Judge William Johnson sentenced Livingston to 20 years in prison for the violent beating death.
Livingston's sentencing had been put off repeatedly, without a given reason. Although Magistrate Judge Laura Fashing took Livingston's guilty plea on Aug. 4, 2020, she deferred final acceptance until the sentencing hearing in front of Johnson.
According to the plea, Livingston, 21, admitted to beating Lamebear, 19, with his hands, feet and a metal flashlight causing severe head, face and body injuries.
No docketing statement has been filed.
Grounds for appeal
While Quintana pleaded guilty to second-degree murder on Aug. 4, 2020, Johnson still had to accept it, which he did at the end of the Sept. 8, 2021 hearing.
According to Quintana's plea deal, he waived some of his appeal rights, but he is still explicitly allowed to appeal the judge's sentence, if and when it went beyond the sentencing guidelines.
Chief Judge William Johnson found Quintana's offense level was 35, and a criminal history of level of I, putting his sentence range at 14 to 17.5 years. However, Johnson sentenced Quintana to 20 years, 2.5 years above the sentencing guideline.
Troy Livingston's sentencing
According to detailed minutes from Livingston's sentencing hearing, prosecutor David Cowen presented 30 exhibits, had three family members to testify and called FBI Agent David Loos to testify.
Among the exhibits were the 911 audio call, a police body cam, photos of the rooms and of the bloody flashlight, the autopsy report, photos of the victim, reports detailing Livingston damaging Lamebear's car, prosecuted tribally, as well as photos of the damage he caused, and an interview with the victim, although it is not clear if it is from the night she died or from prior, according to the minutes.
Cowen asked for an upward departure, of 27 to nearly 34 years in prison, while Duncan wanted a sentence of 10 to 12 years.
Cowen said Livingston's behavior was an example of "extreme conduct" but more of his position is not outlined in the minutes and Cowen appears to have filed his sentencing memorandum under seal without a judge's required permission, against the federal court's own rules, which appear to be rarely, if ever, enforced, according to an NM InDepth investigation.
Like Cowen's reasoning, Duncan's reasoning is not in the the minutes and her sentencing memorandum was filed under seal, without a judge's permission, a violation of the court rules.
The facts of the case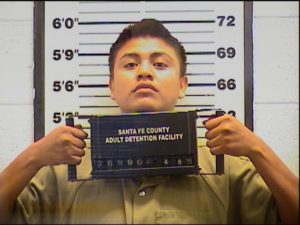 On April 6, 2019, Troy Livingston's mother, Gertrude Livingston, identified in charging documents as G.L., was at home when her son and his girlfriend, Tyler Lamebear, came home to her Rodeo Road home in Breadsprings, FBI Agent Monty Waldron wrote in a statement of probable cause for Livingston's arrest.
At 3 a.m., Livingston and Lamebear were arguing and Gertrude Livingston could "sense tension" between them. She then heard crying, which she believed was from her son hitting Lamebear. He ordered his mother out of the bedroom and she complied, Waldron wrote.
When she heard more crying, she went into the bedroom and saw her son allegedly stomping his girlfriend with his foot and described the girlfriend as being in a ball, her arms and hands around her head, he wrote.
"Again LIVINGSTON told G.L. to get out, so G.L. left the house," Waldron wrote. "LIVINGSTON locked the door behind G.L. From outside, G.L. could hear screaming, thumping and banging."
When it was quiet, the mother went back into the house and heard wheezing from inside the bedroom door. At some point, she called the Navajo Police Department to report a violent "dispute," Waldron wrote.
Officers found Lamebear lying on the floor, covered in blood, badly beaten. They asked her who beat her and she responded, "Troy did this to me." Livingston was lying on the bed next to his 2-1/2-year-old toddler, who was not harmed, he wrote.
Medics transported Lamebear to the Gallup Indian Medical Center. She either died at the hospital or before she arrived, he wrote.
Livingston told Loos and Navajo Criminal Investigator Ben Yazzie, during an interrogation, that he "took it too far, way too far." He was angry Lamebear admitted to having sex with his friend. He also admitted to using a flashlight to beat her, Waldron wrote.
According to the autopsy report by Lori Proe, Lamebear had multiple "bruises, scrapes and skin tears of the face and scalp" and many of them had a distinctive shape, like that of a flashlight. Her nose was broken and there was bleeding in the deep tissues of her scalp and bleeding over the surface of her brain, which was swollen, "a change that can occur when the organ is damaged and/or deprived of oxygen."
Multiple ribs were broken and she was bleeding in her chest and what would be a bite mark on her left shoulder, Proe wrote.
According to a deputy field investigation by Harolynn Yazzie, she was covered in dried blood and her clothing was soaked in blood.
For more details on the incident, see the case write-up
Documents hidden from public against court rules
Many of the most important documents in the case appear to have been filed improperly under seal, either by Cowen or Duncan, according to an unredacted docket filed in the case that shows all the entries missing from the public docket.
Those missing entries include a motion to seal something, under the federal rules for grand jury secrecy, but what specifically is unknown, as well as an order granting the sealing.
A litany of other documents were sealed, and it appears all without a judge's order, per local sealing rules. Those documents include:
Objections to the presentence report, including Livingston's statement to law enforcement, Gertrude Livingston's statement, 911 call logs, and artwork by Livingston. Also included, but which is required to be sealed, is grand jury transcripts.
Livingston's own sentencing memorandum, where he presumably asks for a large reduction in sentence
Cowen's response to Livingston's objections to the presentence investigation report
Notice of exhibits filed by Cowen relating to his sentencing memo
Livingston's response to Cowen's sentencing memo, including pages from the public Office of the Medical Investigator report and booking information
Letters from Livingston's family
In the New Mexico local rules for the federal court, an attorney must file a request to deal a document and a judge must grant that request. In the long list of sealed documents, only a sealed motion relating to grand jury material was filed. However, it's not clear why Johnson granted the motion, what it covered, or why, because the motion, and the order, were both sealed.
The order's docket is only visible because it was added as an exhibit and merely requests an order "pursuant to Federal Rules of Criminal Procedure 6(e)," which referrers to the rules around grand jury secrecy.
A 2010 guide put out by the Federal Judicial Center lays out a seven-point "procedural checklist" for documents to be sealed in federal court, including that motions to seal should be docketed publicly, as should the order to seal.
Johnson, overseeing the case and who signed off on the secret sealing order, is the court's chief justice. Johnson was recently exposed, by Phaedra Haywood in the Santa Fe New Mexican, as being in photographs with a confederate flag during his time at the Virginia Military Institute in the late 1970s. He claimed in a written statement to the New Mexican of having no memory of posing with the flag, after recanting on an agreement to be interviewed.
NM Homicide has repeatedly reported on improperly sealed documents in the federal courts, as they appear to be a reoccurring issue.
Do you have information about this case? NM Homicide needs your assistance. Please fill out this form or contact us.
See the case documents on Google Drive or Document Cloud. For more details on the incident, see the case write-up or past coverage of this case.
Continue reading "Troy Livingston appeals 20-year sentence for beating girlfriend to death" →