• Tavor Tom pleaded guilty to second-degree murder
• He faces a maximum sentence of life for killing his aunt
• Federal sentencing guidelines put his sentence at 16 to 20 years
See the case write-up or read previous stories on the case
SHIPROCK, N.M. —  Tavor Tom could receive a sentence of up to life in a federal prison after he pleaded guilty, Nov. 24, 2020, to second-degree murder for stabbing his aunt to death in 2019.
Tom, 19, of Shiprock, pleaded guilty in front of federal Magistrate Judge Kirtan Khalsa during a virtual hearing that lasted just over 30 minutes. Khalsa deferred final acceptance of the plea deal until sentencing by a district court judge, who has not been assigned yet.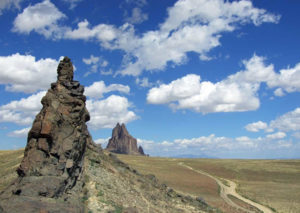 Tom will remain in jail pending his sentencing hearing.
A federal grand jury indicted him on July 9, 2019, on a charge of second-degree murder. He stabbed his aunt to death on July 1, 2019.
According to the plea deal proffered by federal prosecutor Joseph Spindle, there is no agreement as to the sentence.
Prosecutors will agree that Tom accepted responsibility for his conduct and grant that, under the sentencing guidelines, he is entitled to a reduction of two levels from the base offense. Spindle and Tom's defense attorney, James Loonam, can argue whatever they want when it comes to the sentence.
In the plea agreement, Tom wrote that he stabbed his aunt repeatedly with a knife, "intentionally and without justification."
When interrogated by FBI agents, he said he stabbed her repeatedly and slit her throat, according to court documents.
A records request for the autopsy report is pending with the Office of the Medical Investigator.
Sentencing guidelines
Second-degree murder carries a base offense level, per the federal sentencing guidelines for second-degree murder, is 38. The plea deal provides Tom with a two-level reduction for pleading guilty, putting the base level at 36.
According to the federal sentencing table, with little or no criminal history, that puts Tom's proposed sentence, sans any increases or decreases, at 16 to 20 years. At a base offense level of 38, the level without the consideration of his guilty plea, the range increases to 20 to 24 years.
Based on a search of federal and state court records, Tom does not appear to have any prior state or federal arrests. His tribal criminal records are unknown.
His final sentence will be up to the sentencing judge. No sentencing date has been set.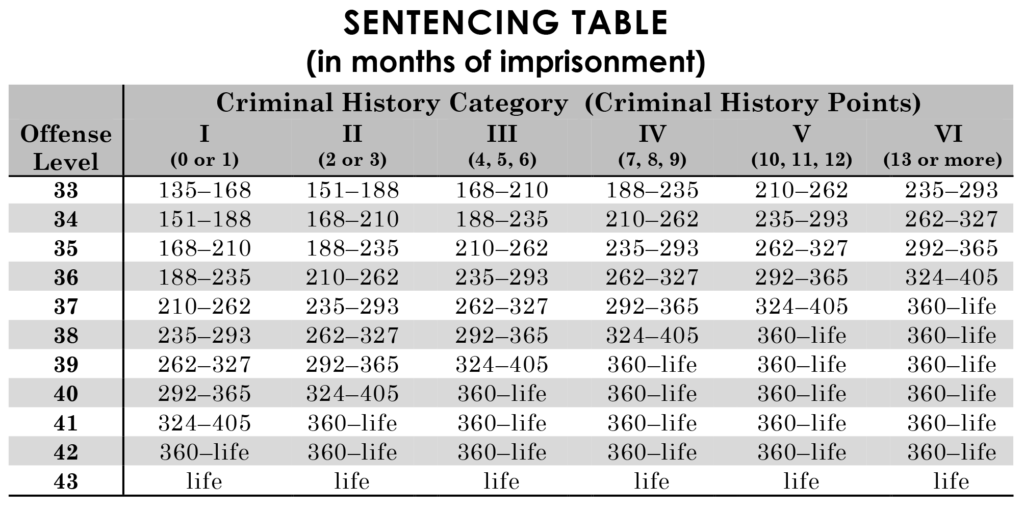 The crime
At 10 a.m., July 2, 2019, the victim was found dead in her house by her father. Sometime during that same morning, Tavor Tom was found in the victim's Jeep Cherokee, after he crashed into a fence in front of a church in Nenahnezad. Navajo Nation police officers found a bloody knife in the car, FBI Agent Cary Cahoon wrote in an affidavit for an arrest warrant.
During an interrogation, Tom told FBI agents he killed his maternal aunt with a folding knife he took from his father's vehicle. He intended to go to her house to steal her car so he could drive it to Farmington to steal Mucinex. After he stole it from the store, he drove on the back roads toward Shiprock and he crashed the vehicle into the fence. He was found in it the next morning, Cahoon wrote.
For more details on the crash, see the case write-up.
See the case on CourtListener.com or read the documents on Google Drive or Document Cloud